As a miner of cryptocurrency, Argo Blockchain (LSE:ARB) operates 18,000 mining machines at facilities in Quebec in Canada and Texas in the US. Lately, the ARB share price has fallen, like the prices of Bitcoin and Ethereum, two major crypto assets. It currently trades at 69p, down 69% in the past year. What's more, the Bitcoin price is down 20.68% in the past year, trading at $42,887. I want to know if the firm is currently too cheap to miss, while looking at other results published by the company. Let's take a closer look.
Results and the ARB share price
For the three months to 30 September 2021, revenue was £3.63m. This represented a 75% increase from the figure in the previous quarter. It should be noted, however, that past performance is not necessarily indicative of future performance.
Furthermore, the business was operating with a mining margin of around 80%, considered to be one of the most efficient in the industry.  
The company also publishes monthly operational updates, revealing the number of Bitcoin and equivalents mined that month. In February 2022, it mined 135. Something of concern is that fact that the monthly mining number has declined steadily since December 2021.
The December number was 214, while January 2022 was 172. As a potential investor, I want to see this trend reverse in the near future. 
Recent activities and a cheap share price
On 10 March 2022, the firm announced an equipment financing agreement with NYDIG, a US digital investments business. Under the terms of this deal, Argo Blockchain will receive a £20.23m loan, that it will repay over the next four years with 8.25% annual interest.
This cash will be used for upgrading mining equipment at the company's Texas facility. I view this as an exciting opportunity to grow the business and operations in a controlled manner.
What's more, the firm announced a swap deal with Core Scientific. This deal involves exchanging Bitmain Antminer S19 for S19J Pro machines. This should enable more efficient mining of crypto, while being more environmentally friendly. I see this as a positive move.
By taking a look at forward price-to-earnings (P/E)ratios, which are found by dividing the share price by forecast earnings, I think the ARB share price may currently be cheap. The company has a forward P/E ratio of 6.3.
In isolation, this number doesn't tell me all that much. When compared with a major competitor, however, it may tell me if Argo Blockchain is under- or overvalued. Another player within the crypto mining industry, HIVE Blockchain Technologies, has a forward P/E ratio of 10.48. This may indicate that the ARB share price is cheap at current levels, because its figure is lower.
Overall, the company is clearly taking steps to expand its operations. It is upgrading equipment and striving for more efficient mining. While the downtrend in the number of Bitcoin mined per month is concerning, I think this can improve with time. The ARB share price is likely too cheap to miss just now, so I will be buying shares today. 
The post Why I think the cheap Argo Blockchain (ARB) share price is a glaring buy appeared first on The Motley Fool UK.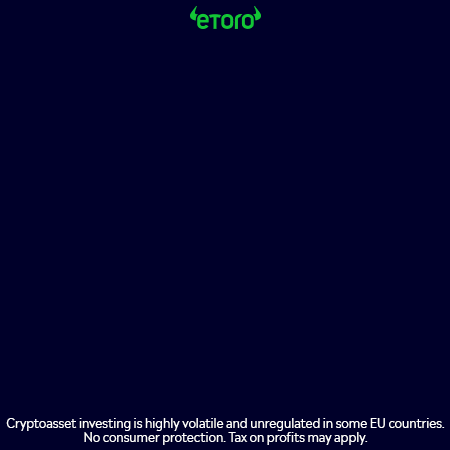 FREE REPORT: Why this £5 stock could be set to surge
Are you on the lookout for UK growth stocks?
If so, get this FREE no-strings report now.
While it's available: you'll discover what we think is a top growth stock for the decade ahead.
And the performance of this company really is stunning.
In 2019, it returned £150million to shareholders through buybacks and dividends.
We believe its financial position is about as solid as anything we've seen.
Since 2016, annual revenues increased 31%
In March 2020, one of its senior directors LOADED UP on 25,000 shares – a position worth £90,259
Operating cash flow is up 47%. (Even its operating margins are rising every year!)
Quite simply, we believe it's a fantastic Foolish growth pick.
What's more, it deserves your attention today.
So please don't wait another moment.
Get the full details on this £5 stock now – while your report is free.
More reading
What's going on with the Argo Blockchain share price?
What's going on with the Argo Blockchain (ARB) share price?
After tumbling 75%, is the Argo Blockchain share price a bargain?
Argo Blockchain shares are falling: should I buy now?
Andrew Woods has no position in any of the shares mentioned. The Motley Fool UK has no position in any of the shares mentioned. Views expressed on the companies mentioned in this article are those of the writer and therefore may differ from the official recommendations we make in our subscription services such as Share Advisor, Hidden Winners and Pro. Here at The Motley Fool we believe that considering a diverse range of insights makes us better investors.
The content in this article is provided for information purposes only. It is not intended to be, neither does it constitute, any form of investment advice. Bitcoin and other cryptocurrencies are highly speculative and volatile assets, which carry several risks, including the total loss of any monies invested. Readers are responsible for carrying out their own due diligence and for obtaining professional advice before making any investment decisions.