The UN considers crypto to be a threat to the monetary sovereignty in developing countries and recommends strict rules to curb their use. The United Nations recently released a policy brief that recommended that developing countries take action against crypto. It warned of the risks associated with leaving this industry unregulated.
The document " All the glitters is not golden" was first published by the United Nations Conference on Trade and Development (UNCTAD). It stated that the negative effects of cryptocurrencies on these countries far outweigh any potential benefits for individuals and financial institutions. The document suggests that developing countries should require mandatory registration of all crypto wallets, and ban advertising related to cryptocurrency.
"This isn't about disapproving or applauding [crypto] but pointing out the social risks and costs associated cryptocurrency," Penelope Hawkins (an economist and senior economic affairs officer of UNCTAD) told Decrypt. This recommendation applies to all high-risk or speculative financial products that have uncertain returns.
Intergovernmental organizations warned that cryptocurrencies could pose a threat to the financial stability in developing countries, encourage illicit financial activity and prevent authorities from limiting capital flows. They also warn against the possibility of compromising the monetary sovereignty, as they can unofficially replace domestic currencies.
According to the brief, governments should "make cryptocurrencies less appealing" by imposing taxes on cryptocurrency transactions and mandating the registration of cryptocurrency exchanges and digital wallets. The brief also suggested that financial institutions be prohibited from holding digital assets, and that they not offer crypto-related services to their clients.
The conference suggested that developing nations restrict or ban advertising by crypto companies in public places and on social media platforms. It claimed it was an "urgent necessity in terms of consumer protection for countries with low financial literacy," which could result in "significant losses."
Rohan Grey, a professor of law at Willamette University College of Law has served as a consultant to the United Nations regarding digital currencies. He said that the absence of regulation regarding cryptocurrency has a documented history of harming consumers by enabling frauds and scams.
He stated that the ecosystem was not mature and ripe yet. Decrypt. "Allowing the industry to aggressively market itself would be similar to a new drug not having gone through FDA review and being sold as a cure for cancer.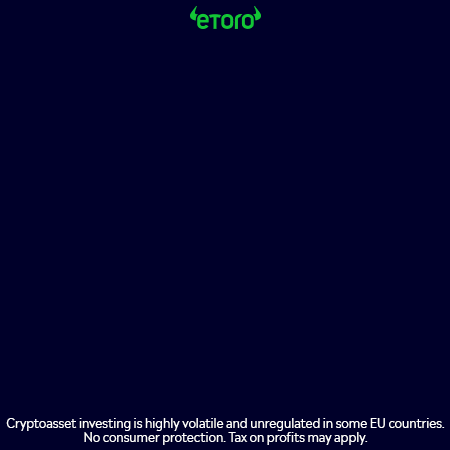 The final piece of advice in the brief is to encourage nations to create their own payment systems, which would be public goods, just as government-built infrastructure does. Also, explore the possibility of creating a central bank digital currency (CBDC).
CBDCs can be described as digitized fiat money that is issued by public monetary authorities. Some CBDCs work in the same manner as cryptocurrencies but they are issued by governments, and their value is guaranteed by them. Some developing countries have introduced CBDCs already, like the Bahamas, who calls its version the Sand Dollar.
Grey stated that CBDCs are not going to lose their value like stablecoins. "$1 issued to the government can be always redeemed for $1 by the government."
He acknowledged that CBDCs have potential risks in terms of surveillance, censorship and other issues. However, he stated that stablecoins also face the same concerns and is less attractive to investors who are looking for parity with fiat currencies.
The report mentions China's efforts in establishing a CBDC and names it as one the nine developing nations that have outright banned cryptocurrency. This list also includes Algeria and Bangladesh as well as Egypt, Iraq Morocco, Nepal, Qatar, Tunisia, Tunisia, Tunisia, Tunisia, Tunisia, Tunisia, Tunisia, Tunisia, Qatar, Nepal, Qatar, Morocco, Morocco, Nepal, Qatar, and Morocco.
The UNCTAD released the brief because of the increased adoption of cryptocurrency around the world. It said this was due to the pandemic. People were drawn to the technology because of the ease with which they could send remittances and the idea that it could protect household savings in times of currency decline or rising inflation.
The conference stated that there is no single policy solution, but encouraged countries to adopt a forward-looking approach when implementing regulation. Doing too much or too late will result in higher future costs.
The United Nations has a history using digital assets for different initiatives. The United Nations presented a collection of NFT art called Boss Beauty Role Models earlier this year as part International Women's Day. This event has been celebrated by the United Nations since 1975.
In 2021, the UN supported a competition called DigitalArt4Climate in which contestants created NFTs based on the theme of climate. The Climate Change Conference in Scotland featured the winning pieces of art.
The United Nations International Children's Emergency Fund also announced the launch on Ethereum of an NFT series. This was to commemorate the agency's 75-year history and raise funds for the giga initiative which provides fun internet connections for schools around the world.