When you hear the word Metaverse, your imagination brings you to an incredible, previously unseen digital world with endless opportunities and unique experiences. What was just sci-fi fiction not so long ago, now is reality.
Virtual reality has never been closer to implementation. Many things that were impossible to create in the real world can be brought to life in Metaverse. Crypto metaverses are immersive virtual worlds with immense social and financial potential. Their use of blockchain infrastructure enables them to get access the wider crypto economy, making virtual items exchangeable for real economic value beyond the confines of the metaverse. Metaverses are aligned to become a central element in the next phase of blockchain possibilities on the internet by incorporating the immersive environments of virtual reality, the engaging playability of video games, the networkeгd interactivity of social media, and the value exchange of crypto.
Metaverse means some incredible opportunities. Every year, $54 billion is spent on virtual goods almost double the amount spent buying music, approximately 60 billion messages are sent daily on Roblox, Non-fungible tokens (NFTs) currently have a market cap of $41 billion. Some say, Metaverse is the future of everything digital. Some even go so far as to say that it will get bigger than the Internet. Today, software and game developers from various industries, starting from crypto and gaming and ending with social media, fully embrace Metaverse and its possibilities. Metaverses typically have their own intrinsic economies and currencies with which users can buy, sell, and trade digital real estate, items, avatar accessories, and more.
Tidex will be the first Metaverse to incorporate all the necessary modern tools and unique abilities to help cryptocurrency projects grow into viable and attractive investments. Tidex team is comprised of experts and developers with a vast experience in the crypto world. The team has experience in cryptocurrency exchange implementation, blockchain development and maintenance, and much more. Tidex is one the most trusted cryptocurrency exchanges known for its next-level security. Now, with the technical core of the platform improved and strengthened, Tidex Metaverse Exchange will be even safer, quicker, and more convenient. Tidex Metaverse Exchange will be an easy-to-use platform with some unique features that offers a simplified and superior experience that is unmatched by comparable platforms.
Tidex is innovating the cryptocurrency world by leveraging the concept of accessible, safe, and convenient transactions. The goal of Tidex is to transform the idea of Metaverse exchange into something new. Tidex Metaverse Exchange will not simply be a place where you can buy Metaverse tokens but in addition to that, it will be a place where you can invest in new projects. Token holders could profit from their investments and even own a piece of Metaverse as a lucrative asset, giving them an opportunity to participate in the platform's governance.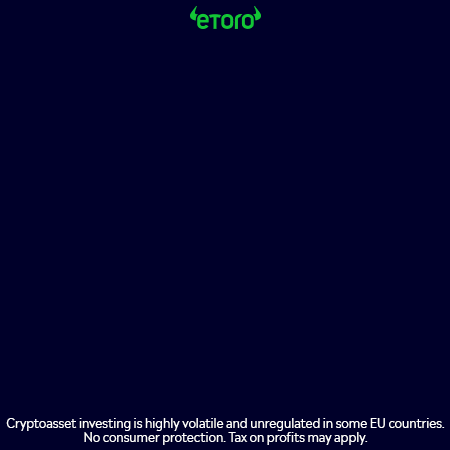 Get access to Early-Stage token sales with new Tidex Launchpad
The idea of being the first has always been in the minds and aspirations of everyone in the business community. Business owners and investors alike are always looking for an opportunity to be one step ahead of their competition. What if there were such an opportunity? Tidex is working to make an impact in the most exciting and transformative sector today. The dream team works hard to present an unmatched launchpad and offer its take on the IEO process, giving the investors a unique opportunity to access early-stage sales. And, as we all know, early-stage sales means a bargain price for the investors before the public launch on the market.
Tidex is fully dedicated to catering to its community's needs, providing a safe launchpad for projects and great investment opportunities for investors. The company plans to make an unparalleled launchpad that would work for all stakeholders, providing users with a guaranteed allocation of a project. Thus, all new crypto projects could find their investors and raise money. The plans are big, Tidex is designing a new-generation Launchpad that would generate massive returns for its participants. Additionally, launching the project through the Tidex Launchpad will provide new founders with access to a community of crypto investors and enthusiasts.
Tidex is the right team for the job. With extensive experience and one of the most trusted crypto exchanges in the world under their belt, they know exactly what to do to create a new platform that will offer a strict due diligence process for handpicking launchpad projects. Tidex Launchpad will revolutionize the crypto world and unlock true potential. Tidex Launchpad's fully decentralized nature will offer a transparent system, aiming to provide each investor with a fair share of allocations. The new launchpad will feature high-end security protocols, such as Two-Factor authentication, DDoS protection, HTTP authentication, and many other things. Moreover, Tidex Launchpad will come integrated with authentication procedures such as KYC/AML to verify user identities.
Tidex launchpad will empower cryptocurrency projects with the ability to distribute tokens and raise liquidity, creating fair decentralized launches. The launchpad will be fitted with a multi-tiered staking module helping investors participate in projects flexibly. The hallmark of the Tidex launchpad will be a guaranteed allocation of a project, which means that every project will get the attention it deserves. Every investor will get a chance to tap into new hot projects, and there will be only fair distributed rewards for all participants.
Tidex team has made some significant changes to the core of its platform, enabling even faster and safer transactions. New technological improvements and enhancements will bring even more satisfaction to the customers. Tidex's excellent service, low fees, versatile funding options, and rigorous security standards are what makes the platform one of the best crypto exchanges in the world. With the new improvements, robust technology, new security and speed standards, all-in-one capabilities, and a team of dedicated people, who love what they do and try their best to make the crypto world a better and safer place, Tidex Launchpad is a promising project that is definitely worth paying attention to. So, we just have to be patient and wait for the project launch to fully enjoy all of its benefits. Check out Tidex Launchpad to get abundant revenue opportunities in the blockchain network.