When THG (LSE: THG), formerly The Hut Group, floated in London on 16 September 2020, the THG share price was set at 500p. This valued the Manchester-based e-commerce business at £4.5bn. THG shares then enjoyed a powerful first-day 'pop', surging to 658p (+31.6%) before closing at 625p (+25%). By all accounts, this was a highly successful listing all round. But then the problems started…
THG: a British e-commerce winner
After its delightful debut, the THG share price kept rising. In January 2021, the shares peaked at nearly 840p, valuing the group at £7.5bn. At this point, THG's founder, executive chair and chief executive Matthew Moulding was a billionaire — on paper, at least. This was a lofty valuation for a business founded in 2004 to sell CDs that evolved to run nearly 200 websites selling products direct to consumers. Today, THG consists of three main divisions: health, beauty, and nutrition — selling products such as cosmetics and protein shakes online. And at the heart of THG lies its proprietary e-commerce platform: THG Ingenuity, regarded as the company's secret crown jewel.
The THG share price plunges
Four months after floating, the THG share price peaked at an all-time high of 837.8p on 12 January 2021. That's a gain of over two-thirds (+67.6%) since listing. Alas, over the past six months, it's been all downhill for this growth stock. On 7 September 2021, the THG share price closed at 684p, still 36.8% above its float price. But then the shares plunged brutally, losing nearly 60% of their value in just five weeks.
By 14 October, THG stock was trading at a mere 281.4p. Reviewing this collapse on that day, I said, "there are too many red flags around this business…THG shares are far too risky for my blood". My misgivings proved to be spot on, as the THG share price plunged further still. On 2 November, I again turned down the opportunity to buy THG at 201.09p. And earlier this year, on 31 January, I again gave this stock the thumbs-down at a price of 126.5p. But I did suggest that "I'd be tempted to buy at around £1".
Are THG shares in the bargain bin?
On Wednesday, the THG share price closed at 86.7p, valuing the firm at £1.06bn. Hence, THG has lost almost nine-tenths (-89.7%) of its market value in 14 months. That's a disaster for THG shareholders and the London Stock Exchange. But after such a cataclysmic collapse, are THG shares a bargain today?
Though I'm a veteran value investor at heart, I do make the occasional speculative punt on beaten-down shares. And interesting things are happening inside THG right now. First, Matt Moulding is planning to end THG's dual-share structure that delivers him overall control of the business. Second, Moulding has given up the chair of THG to Charles Allen, a City veteran appointed as a non-executive, independent chairman. Third, the company is undergoing rapid internal restructuring in order to boost growth. Fourth, tech investor Softbank invested $730m in THG in May 2021 at a share price of 596p. This gave it an option to buy 19.9% of THG Ingenuity for $1.6bn within 15 months. Today, the Japanese tech giant could buy all of THG for just over £1bn.
To sum up, I don't own THG shares and I won't buy today. But I will bring THG to the attention of a few growth investors I know who prefer high-risk stocks!
The post The THG share price has collapsed by 90%. Is it a bargain buy at 87p? appeared first on The Motley Fool UK.
FREE REPORT: Why this £5 stock could be set to surge
Are you on the lookout for UK growth stocks?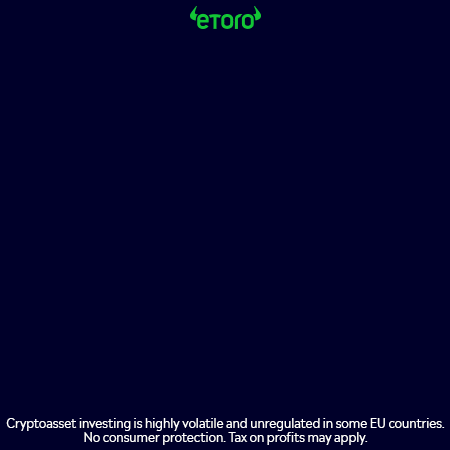 If so, get this FREE no-strings report now.
While it's available: you'll discover what we think is a top growth stock for the decade ahead.
And the performance of this company really is stunning.
In 2019, it returned £150million to shareholders through buybacks and dividends.
We believe its financial position is about as solid as anything we've seen.
Since 2016, annual revenues increased 31%
In March 2020, one of its senior directors LOADED UP on 25,000 shares – a position worth £90,259
Operating cash flow is up 47%. (Even its operating margins are rising every year!)
Quite simply, we believe it's a fantastic Foolish growth pick.
What's more, it deserves your attention today.
So please don't wait another moment.
Get the full details on this £5 stock now – while your report is free.
More reading
£753 to invest? 3 of the best penny stocks to buy in April!
I'd buy dirt-cheap British shares today and hold them for a decade
My 3 best renewable energy stocks to buy with £1k today
Is the Aviva share price the best FTSE 100 bargain today?
Here's what I'm buying as the Stocks and Shares ISA deadline approaches
Cliffdarcy has no position in any of the shares mentioned. The Motley Fool UK has no position in any of the shares mentioned. Views expressed on the companies mentioned in this article are those of the writer and therefore may differ from the official recommendations we make in our subscription services, such as Share Advisor, Hidden Winners and Pro. Here at The Motley Fool, we believe that considering a diverse range of insights makes us better investors.