Is it time for me to buy cheap, unloved mining shares? That's the question I'm looking to answer. With commodity prices reaching new highs, mining companies could see a boost to their bottom line.
There are several listed in the FTSE 100, and many are highly cash-generative and well-run businesses. But some offer far less risk than others. So where would I invest a spare £1,000 today?
Mining shares : my top pick
I'd start with mining giant Rio Tinto (LSE:RIO). It's the largest of the mining shares and with a market capitalisation of £95bn, it's among the biggest companies in the FTSE 100.
A few months ago, I included it in my 'top dividend shares with growth potential' list. It's up by 20% since then. But I reckon that's just scratching the surface. Rio looks like it has several tailwinds in its favour.
Some 75% of its earnings are related to iron ore, which is used to make steel. Prices for this core metal are rising. It's being supported by Chinese steel demand that's showing signs of a rebound.
Looking forward, Australian bank Macquarie expects infrastructure spending to accelerate as China sets its economic targets this week.
While demand for iron ore is rising, it's being met with constrained supply, particularly in Ukraine which is the fifth-largest exporter.
Quality business
With such a supportive backdrop for iron ore and a price-to-earnings ratio of just 8x, Rio shares look relatively cheap. Its near-50% operating margin and a return on capital employed of over 30% suggest business quality. Lastly, its market-leading 9% dividend yield is the cherry on the cake for me.
A word of warning though. The mining cycle is known for its booms and busts. So, although the current environment looks supportive for mining shares, that won't always be the case. I'd be keen to buy Rio shares right now, but I have to be prepared for volatility.
Another top mining share?
Anglo American (LSE:AAL) is another mining share that appears to offer strong cash-flow generation, double-digit profit margins, and a single-digit price-to-earnings ratio. It certainly looks relatively cheap to me.
With a market capitalisation of £50bn, it's around half the size of Rio Tinto. Its 5% dividend yield is also a fraction of Rio's. So why might I want to buy Anglo American shares? Whereas Rio is focused on iron ore, Anglo produces a more balanced mix of metals. Its earnings are spread more broadly across iron ore, platinum group metals and copper.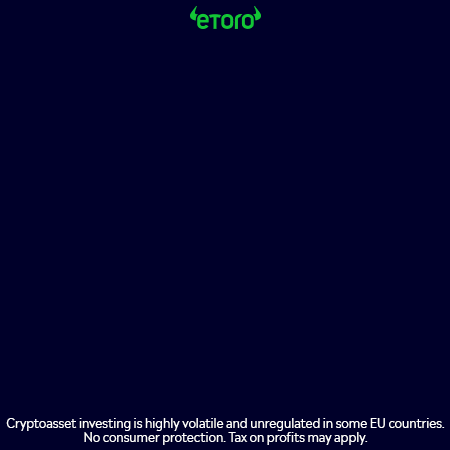 Currently, growing demand added to constrained supply is pushing up the price of all of these metals. I reckon this should bode well for Anglo American shares. Bear in mind though, that metal prices could one day become too expensive for the economy, and it could lead to lower demand and an economic slowdown.
That said, I've come to the conclusion that I'd buy both of these mining shares. I reckon the upside far outweighs the downside right now. One day my view may change, but for now I'd be happy with both.
The post Should I buy cheap mining shares with a spare £1,000? appeared first on The Motley Fool UK.
Inflation Is Coming: 3 Shares To Try And Hedge Against Rising Prices
Make no mistake… inflation is coming.
Some people are running scared, but there's one thing we believe we should avoid doing at all costs when inflation hits… and that's doing nothing.
Money that just sits in the bank can often lose value each and every year. But to savvy savers and investors, where to consider putting their money is the million-dollar question.
That's why we've put together a brand-new special report that uncovers 3 of our top UK and US share ideas to try and best hedge against inflation…
…because no matter what the economy is doing, a savvy investor will want their money working for them, inflation or not!
Best of all, we're giving this report away completely FREE today!
Simply click here, enter your email address, and we'll send it to you right away.
More reading
1 FTSE 100 growth stock with 6% dividend yield I'd buy today
I'm boosting my passive income with these 2 cheap dividend stocks
Best shares to buy now: how I'd invest £5k
2 of the best dividend shares to buy for March 2022
These could be the ultimate buy-and-hold stocks for passive income
Harshil Patel has no position in any of the shares mentioned. The Motley Fool UK has no position in any of the shares mentioned. Views expressed on the companies mentioned in this article are those of the writer and therefore may differ from the official recommendations we make in our subscription services such as Share Advisor, Hidden Winners and Pro. Here at The Motley Fool we believe that considering a diverse range of insights makes us better investors.