Boston Consulting Group's report shows that crypto has 0.3% of the wealth, while equities have 25%. People outside the crypto community often feel that it is too late to invest in crypto. They look at Bitcoin prices ( BTC ). A report shows that the industry is still in the early stages of its adoption.
Data from a joint report released by Boston Consulting Group and Bitget, shows that crypto adoption remains low in comparison to traditional investments. BCG reports that only 0.3% of wealth is invested in crypto compared to the 25% in equities.
According to the report, the low investment penetration in crypto means that there is still plenty of potential for substantial growth and adoption within this industry.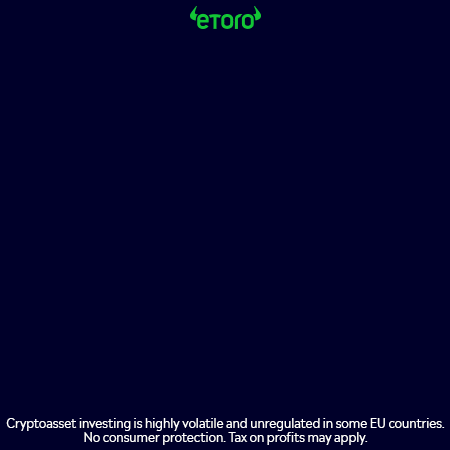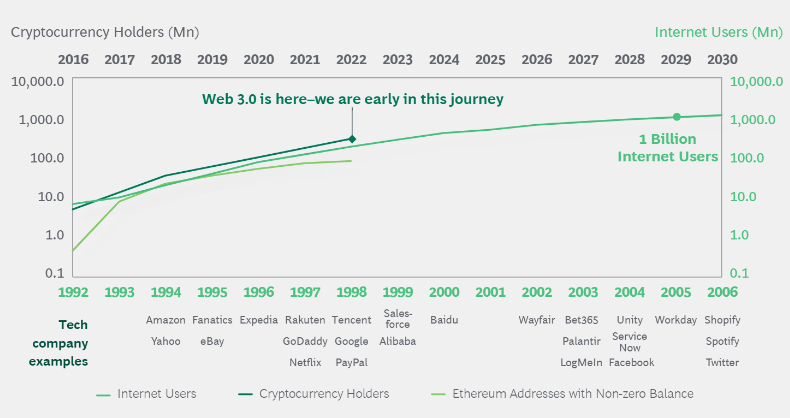 The report also compares the adoption curve of the internet to reach 1 Billion users with current cryptocurrency holders as well as Ethereum addresses with nonzero balances. The report states that there is "a lot of growth to be had."
The researchers compared the data and predicted that crypto users could reach 1 billion in 2030, assuming the trendline continues its current course.
Verified Market Research's recent market report predicted that the nonfungible token (NFT) industry would see its value increase to $231 billion over 10 years. The sector could continue to grow at a 33.7% annual compound rate, with music, films, and sports being identified as the drivers.
McKinsey & Company's report said that the Metaverse could be worth $5 trillion by 2030. To identify patterns in consumer behavior, the international consulting firm surveyed companies and consumers across a range of industries and countries. Its findings show that e-commerce will drive the cash flow in the Metaverse and generate up to $2.6 trillion annually by 2030.