Unannounced account suspensions leave crypto newsletter publishers scrambling for a new provider. Mailchimp, an email marketing platform, has suspended accounts of media outlets and content creators who are crypto-related this week.
The affected customers include self-custody crypto wallet edge, crypto intelligence company Messari and Decrypt. They had used Mailchimp to send their newsletter for for more than four years.
"Thanks for deplatforming some crypto's most reputable brand in the last 48 hours," Messari founder Ryan Selkis tweeted to Mailchimp on Wednesday. "You are proving our point. Mailchimp and all speech censors must be destroyed
Jared Ronis, Messari's marketing leader, said that there was no warning and that they couldn't access their subscriber lists. If @Mailchimp's management crypto clients is so haphazard, it makes me shiver to imagine what enforcement looks like for actual criminals. This was also Decrypt's experience. There was no warning or explanation for the violation.
Crypto Twitter reported several instances of Mailchimp accounts being suspended over the past two week.
The problems with Edge began Monday, when Edge was about to send its bi-weekly newsletter. Joelly Garcia, the community manager, attempted to log in to the account but it returned as "deactivated".
Paul Puey, CEO of Edge Wallet, believes that the problem lies with "good old email" and that Web3 has not yet incorporated it.
"While Web3 makes a lot more efforts to communicate with people in other ways, if your goal is to hit email, Puey said Decrypt by phone. "You're pretty stuck with platforms such as Mailchimp."
Ocarina, a NFT artist, tweeted on August 1 that their Mailchimp account had been suspended while trying to send word about a forthcoming NFT drop. Mailchimp provided Ocarina with a more detailed explanation than others: "Because your industry content conflicts with our Acceptable Use Policy."
Jesse Friedland (founder of NFT collection Cryptoon Goonz), tweeted that he was banned on August 5. "Apparently, there is too much risk in crypto. Despite being an Apparel brand. Extremely disappointed."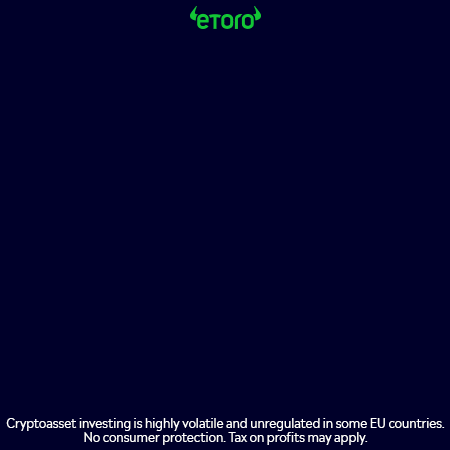 Friedland shared a screenshot from the Mailchimp email that warned him, "We cannot permit businesses to sell, transaction, trade, exchange, store, marketing, or produce cryptocurrencies, virtual currencies and any other digital assets."
Greg Osuri, the founder of peer-to–peer Akash Network also tweeted about Akash being banned.
Edge Wallet CEO Puey was asked if Mailchimp's decision last week to suspend accounts was due to sanctions against Tornado Cash. He said that it occurred because of the timing. He doesn't believe there's a correlation.
He said, "It's simple and basic communication over email that hundreds of companies use with no implication or illicit activity, any implication." Email is 100% transparent, clear and unrestricted. It's the best non-private communication option.
Puey believes the culprit could be someone at Mailchimp with a dislike for crypto.
He said, "It's just extremely short-sighted."
Anti-crypto guidelines: A history
Mailchimp did not respond to Decrypt's inquiry this week. However, Mailchimp has a history in suspending crypto publisher accounts many years ago. This includes Blockworks as well as ShapeShift.
In 2018, the company responded to a similar complaint on Twitter by saying, "Cryptocurrency-related information isn't necessarily prohibited. It can be sent provided the sender is not involved in the creation, sale, exchange or storage of cryptocurrencies.
The company's Acceptable Content Policy lists "Cryptocurrencies and virtual currencies" as "prohibited content." It also states that it "does not allow businesses to offer these types services, products or content."
Intuit bought Mailchimp, a financial services company. In April, an "insider' compromised the service. Trezor users were then targeted in a phishing attack. The affected users filed a class-action lawsuit against Intuit.
"Which email service provider will allow me to send NFT content out to my community?" Mailchimp just blocked me smh," tweeted NFT marketer Olumide Gbenro late last month.
Mailchimp's cautiousness about crypto is not unique. Constant Contact, one the most popular email marketing platforms, lists crypto under their Prohibited Content Policy.
Mailchimp users who are fed up are eager to find other services that will host crypto-related content.