Bitcoin and other cryptocurrency are facing difficult times, but gamers have good news, since GPU prices are now less expensive.
Graphic processing units (also known as graphics cards) are still quite expensive compared to the MSRP (manufacturer's suggested retail price). They aren't what it used to be, especially when you consider what GPU prices were like a year ago.
The price of a GPU in Nvidia GeForce RTX 30-series GPUs is 14% higher than its MSRP, per reports from 3D Center. The AMD Radeon RX6000's MSRP has increased 7% since April 17 and May 8 respectively. However, AMD's Radeon RX6000 has dropped below 10% for the first time since January.
These same prices were 13% and 12% higher than their MSRPs a month ago.
Current prices for the Nvidia RTX 3080 range from $1,000 to $1,300. The price of the Nvidia RTX 3080 is almost 30% lower than its peak price of $1,800, which was $699 MSRP.
However, everyone is still wondering if the current cryptocurrency market conditions are somehow related to falling GPU prices.
Currently, almost every digital asset is affected by the crypto market tsunami. While crypto continues its slide, GPUs are becoming more affordable. One might ask what has caused the steady fall in GPU prices over recent years.
Hisham Khan, founder and CEO at Aldrin, believes the bull market in crypto has benefited GPU manufacturers such as Nvidia. Hisham Khan told Cointelegraph that if the market sell-off and current market downturn continue, it would have a significant impact on GPU makers.
The price of crypto assets will determine how long it takes to mine Bitcoin and other cryptocurrency with an Nvidia GPU. People might be discouraged from mining if the price falls.
Factors that lead to GPU price increases
Prices of GPUs can become exorbitant for many reasons. These include high demand for new products and shortages worldwide, supply chain issues and increased demand due to the crypto boom.
First, the promise of improved features and performance is a common feature in almost all upcoming products. This leads to increased demand and a inevitable price rise.
Nvidia and AMD will release their next-generation cards in the near future, but it is possible to expect overpricing. This should, in turn, lower the price of cards already on shelves.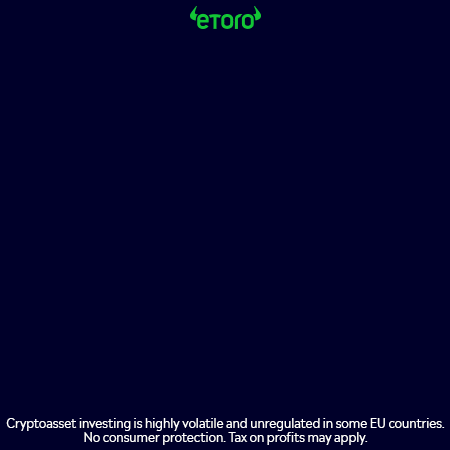 According a report from Digital Trends, some believe once Nvidia or AMD launch new products, prices for any GPU will drop or fall below their MSRPs.
Second, chip shortages can make it more difficult to produce graphics cards and create a problem with getting the few GPUs that are still available. As expected, prices rise and demand increases.
There is a strong connection between the cryptocurrency market and graphics cards. GPUs can be used for solving the cryptographically complex process of proof-of work (PoW), blockchains such as Bitcoin.
A Digital Trends report for 2021 shows that around 25% of all graphics card sales in the first quarter were to crypto miners. This accounts for almost 700,000 GPUs. As we have seen in the past, when crypto is booming it is also a sign that GPU prices are generally up.
Latest: Enforcement & Adoption: What does the UK's most recent regulatory goals for crypto mean to you?
Bitcoin's sadness, gamers' joy
Khan believes that gamers are not interested in crypto or nonfungible tokens (NFTs). He said that branding and information so far about NFTs and crypto have not been well received. He stated:
It's easy to see the common sentiment when you look at top streamers who play games where NFTs or crypto are very bad. Everything is dismissed as a scam. It is essential that good actors in this space create a sustainable and fun game that benefits from tokenization and crypto.
The current market conditions may have contributed to the recent fall in GPU prices. The cryptocurrency market has taken a plunge, and graphics card prices are also falling as smaller miners that rely on GPUs leave the market.
Some believe that graphics card prices are falling steadily over the past few years. According to Tech Times , prices for GPUs have fallen across the board in February 2022.
The crypto market crash didn't happen overnight, but the market has been experiencing a general downturn ever since the beginning of the year.
Volatility and the crypto market go hand-in-hand, but the last week has been the most volatile ever. Since November 2021 when they reached all-time highs, the top two cryptocurrencies, Bitcoin and Ether, have been in a downward spiral. The bear market, or so-called crypto winter, hit once the ecosystem reached the top two cryptocurrencies.
A Reuters report says that the cryptocurrency market lost $800 billion within a month of the crash. This is despite the fact that gamers and GPU prices expect this to happen. But miners are not.
Miners are usually rewarded 6.25 BTC for completing a block, reducing the profit margins for cryptocurrency miners. This may have led some to leave the market.
There are many issues beyond the current market conditions. One is Ethereum's transition to a Proof-of-Stake (PoS). This consensus mechanism won't rely on miners solving cryptographic puzzles in order to verify transactions, but instead on staked tokens that maintain the health and stability of the network. This will completely defeat the purpose of mining and open up huge amounts of GPUs for regular gamers.
Jon Peddie Research (JPR), a prominent analyst in the graphics industry, has reported that cryptocurrency miners often make large, bulk GPU purchases to support their operations. The market for graphics cards is likely to be affected by crypto's downward trend.
It is important to remember that crypto could eventually recover. If the market recovers, there are chances that GPU prices will rise again. This is especially true considering the strong ties between GPU prices, the crypto market, and each other.