A study from Chainalysis shows crypto adoption has risen by 880% in 2021, and it is only set to grow further. The mass adoption of crypto has become a matter of "when" and not "if". Just as with the early days of the internet, or computers, businesses are a particularly important constituent in the adoption of any new technology. However, with the tremendous growth rate that the industry is witnessing, particularly with DeFi, a seamless experience for businesses to do their invoicing, accounting, and other financial operations in crypto is long overdue.
Enter Request Finance, a crypto finance management platform that is set to change the course of B2B crypto payments by simplifying financial operations for crypto companies, often managing teams of freelancers working remotely around the world. Its vision is to support a future financial system where crypto assets become a norm in our economies.
Accounting is the lifeblood of businesses. Preserving and managing meticulous records of payslips, bills, invoices and records are crucial to keeping a regular check of cash flow, cutting down on redundant expenses, and keeping tabs on all upcoming and pending payments.
Request Finance, from Request Labs, is building an integrated suite of financial tools eventually to help traditional businesses, individuals, decentralized autonomous organizations (DAOs), metaverse projects, freelancers, and other upcoming crypto-native organizations to easily work with crypto assets to manage salaries, pay suppliers, and more.
A Peek into Request Finance — Origin and Vision
Request Finance was formally launched at the beginning of 2021 with the goal of transforming financial operations for enterprises in a new decentralized economy. Since its inception, Request Finance has been building tools using the Request Protocol to enable businesses and individuals alike to send and pay invoices for cryptocurrencies with ease.
The platform lets users track their crypto transactions, and manage payments, expenses, and payroll in a non-custodial manner while ensuring a seamless user experience. The venture aims to deliver products that are free from security threats, enable compliance with tax and accounting regulations, and make them as user-friendly and simple as possible.
The platform is said to have acquired a user base of over 1000+ businesses including major blockchain projects such as AAVE, The Sandbox, Paraswap, and MakerDAO.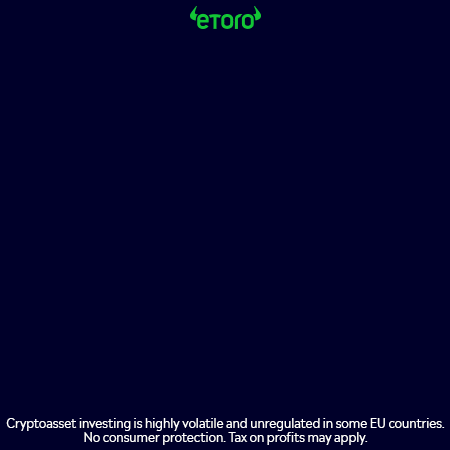 Fixing Financial Operations in Crypto
Request Finance's core products include Crypto Invoicing, Expenses, and Payroll, and Accounting.
With crypto invoicing, users have access to a clean, visual dashboard displaying the current status of all invoices, allowing them to pay hundreds of crypto invoices with a few clicks. It is also compatible with a range of accounting tools like Xero and Quickbooks, and simplifies bookkeeping by automating the generation, scheduling, and settlement of crypto invoices. The payer is charged 0.1% on all transactions with a ceiling of USD 2 per transaction besides the network fee.
Request Finance's payment mechanism is compatible with several popular cryptocurrency wallets, including MetaMask, Fortmatic, and other wallets that support WalletConnect, including multi-signature wallets like Gnosis Safe. Further, the app's distinguishing features, such as real-time status updates, payer reputation, and escrow ensure that users enjoy a secure and anxiety-free experience.
Users can manage and track the status of invoices issued through Request's platform, schedule invoices, highlight delayed and unpaid invoices, and influence the payer's reputational score. Being on-chain, the platform also features automatic verification of on-chain invoice payments thereby eliminating the administrative hassle of sending follow-up emails.
Another financial tool that Request offers is crypto payroll software, which is currently in beta. This tool will allow users to automate payroll management in cryptocurrency. Users can generate compliant payslips and pay them in crypto with the click of a button. With an increasing number of blockchain ventures and DAOs remunerating their partners and employees in tokens and crypto assets, the payroll offering is set to enable a smooth employer-employee relationship. This also has the potential of ensuring proper labor and HR relations in organizations.
Moreover, Request Expenses is an expense management tool that can be used by businesses to manage employees' expenses, reimbursements and pay them in crypto. While it is currently in the beta testing stage, it has already been used by the team for some time, and is set to launch in the next quarter. Users that would like to test the feature sooner can enroll in their beta program.
Users can also connect Request to accounting software like Xero or Quickbooks and reconcile all transactions in crypto with their general ledger for easy bookkeeping. With this, Request seeks to increase accounting efficiency and reduce the time and labor cost involved in managing crypto payments for businesses.
What Lies Ahead for Request Finance?
As more businesses foray into blockchain and Web3, the use of cryptocurrency and digital assets in enterprises will only grow. Request Finance aspires to meet the needs of increasingly crypto-native businesses and their remote-first workforce by making it simple and easy to manage their crypto-financial operations. With Request, businesses can automate auditing, salary and loan requests, payroll, and expenses among others. The end goal of Request Finance is to become a hub for all enterprise crypto-financial operations and overcome the clunky interfaces all too common in Web 3.0 today.