Skybridge Capital is "pretty optimistic about bitcoin and Ethereum over the next 12-24 months." Global asset management company Skybridge Capital's founder stated that the world's most valuable cryptocurrency could reach $300K within six years. He urged investors to "just relax" as well as "stay long-term.
In an interview with CNBC, Anthony Scaramucci, the founder and managing partner of global asset management firm Skybridge Capital shared his outlook on bitcoin and ethereum.
Responding to a question regarding whether crypto winter was over, he stated that he wanted to warn people to look past the current environment. He cited better-than-expected economic statistics like the unemployment and inflation numbers last week.
"The crypto market, it is our belief that most leverage is out of that system. Skybridge founder, explaining further: "So you are experiencing a very strong recovery."
Investors should not withdraw, but fight their fears, be patient, and stay for the long-term.
"We hit pause. This was caused by the pandemic. The system was infected with a lot of money, which caused some inflation and caused disruption to the supply chain. You could return to the fourth quarter of 2019, which was a strong economy with low unemployment and benign inflation. It's likely that it will take 6-12 months. He stated that he believes the market is beginning to recognize this.
Skybridge's biggest crypto positions are in bitcoin, ethereum and other cryptocurrencies, he said, noting that Skybridge also likes algorand and solana.
Scaramucci shared his outlook on bitcoin, describing "the improvement in Lightning network, the growth of applications and the ease of transactions using bitcoin".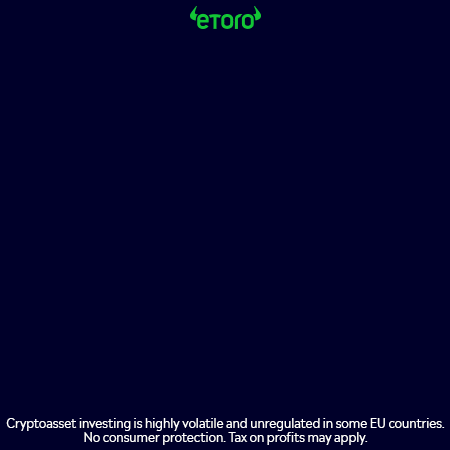 There will be a lot more commercial activity.
The Merge is coming with Ethereum. This will lower transaction fees on the network. He said that traders are likely to be buying this rumor. "They'll likely sell on the news about The Merge which will occur in mid-September." I would warn people against doing that. These are excellent long-term investments.
If we are correct, bitcoin will reach $300,000. It doesn't matter if you bought it at $20,000, $60,000. It really is not going to matter.
"And I am only warning people, the future will be upon us. He continued, "It's happening sooner that I thought," he said.
Scaramucci also mentioned Blackrock as the largest asset manager in the world. It recently launched a private bitcoin trust to address "significant" institutional investor demand. "Finally Larry Fink, the CEO of Blackrock, is seeing institutional demand. He wouldn't have been setting up these products and teaming with Coinbase, the Skybridge founder stated. "When all this happens, I want people to remember that there are only 21 million bitcoins available, so you will experience a demand shock and very little supply."
Scaramucci stated earlier this month that bitcoin's fair value is $40K, and ethereum is $2,800. He increased his prediction that bitcoin would hit $100K by the end this year, and $500K over the long-term.
Scaramucci discourages people from investing on emotions, pointing out that he wants investors to "see through this."
"If you're out of the stock market for 10 days, your return drops from 7.5% to 2%. He said that this is the overall stock exchange. "There are a lot short-term people, many research departments and wirehouses that have knee-jerk reactions and get too emotional."
Scaramucci made the observation, while emphasizing that "we are trying to say people, just relax and see through this," Scaramucci said:
Over the next 12-24 months, we see a very positive scenario for bitcoin, ethereum and solana.