The global geopolitical environment is incredibly uncertain. I do not think this is going to change any time soon, and unfortunately, it also looks as if the outlook for the global economy is becoming worse by the day. Against this backdrop, it is difficult to find attractive investments. However, I believe Apple (NASDAQ: AAPL) shares have all the qualities required to navigate these uncertain times and produce attractive returns for investors at the same time. 
Competitive advantage
One of the reasons why I like Apple shares so much is the company's sticky product base. As an iPhone user, I know how good the product is. I also know how difficult it is to move away from iPhones, although I am not in any rush to change. The product does everything I want and more. Switching to the latest model is seamless, and I do not have to worry about losing any of my data. 
The Apple ecosystem is also incredibly valuable. I can have all of my photos and data stored on the cloud, and accessible from anywhere in the world. 
I will admit that Apple products are far more expensive than its competitors. This is probably why the company is not the largest smartphone producer in the world. Cheaper, mass-market products have been able to capture a more significant share of the market, but the corporation stands in a league of its own. 
This ability to stand in a league of its own and get customers to pay a premium for its products is the primary reason why I think Apple shares are so attractive in the current environment. The group has a sticky customer base, which is likely to stay with the organisation for years. 
The firm also benefits from a recurring revenue stream. Customers can sign up for Apple products that charge a monthly fee. This provides ongoing revenues for the group, which could be extremely valuable in times of uncertainty. 
The risks facing Apple shares
Of course, the stock is not a risk-free investment. Consumers have been willing to pay a premium for its products up until this point, but that may not last forever. If the group significantly increases the cost of its iPhones, consumers might move elsewhere if the cost of living crisis continues to bite. Rising commodity prices could also put the company's profit margins under pressure.
These are the biggest risks and challenges the corporation will have to overcome going forward.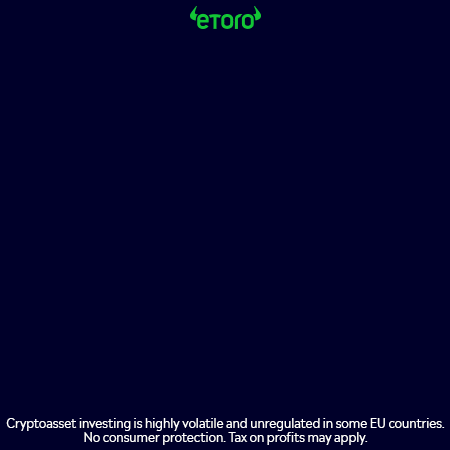 Despite these potential challenges, I think Apple shares remain an attractive investment for the next decade. That is why I would buy the stock for my portfolio today. In an uncertain environment, I think the company's competitive advantages will help it navigate the challenges ahead. Many other businesses just do not possess this kind of edge. 
The post As uncertainty grows I'd buy Apple shares to hold for a decade appeared first on The Motley Fool UK.
"This Stock Could Be Like Buying Amazon in 1997"
I'm sure you'll agree that's quite the statement from Motley Fool Co-Founder Tom Gardner.
But since our US analyst team first recommended shares in this unique tech stock back in 2016, the value has soared.
What's more, we firmly believe there's still plenty of upside in its future. In fact, even throughout the current coronavirus crisis, its performance has been beating Wall St expectations.
And right now, we're giving you a chance to discover exactly what has got our analysts all fired up about this niche industry phenomenon, in our FREE special report, A Top US Share From The Motley Fool.
Click here to claim your copy now — and we'll tell you the name of this Top US Share… free of charge!
More reading
3 of the best global shares to buy now
Why I think the Apple share price can double again
Rupert Hargreaves has no position in any of the shares mentioned. The Motley Fool UK has recommended Apple. Views expressed on the companies mentioned in this article are those of the writer and therefore may differ from the official recommendations we make in our subscription services such as Share Advisor, Hidden Winners and Pro. Here at The Motley Fool we believe that considering a diverse range of insights makes us better investors.