Since Russia invaded Ukraine on 24 February, global stock markets have been volatile. In the past five days, the FTSE 100 index dived by 8.2% and then bounced back by 4.2%. On Monday morning, there were plenty of quality, cheap shares to choose from. Here are three UK shares that I don't own, but I wish I'd bought during Monday's meltdown.
Cheap shares 1: Lloyds Banking Group
I should have bought shares in Lloyds Banking Group (LSE: LLOY) on Monday morning. I'm kicking myself that I missed the chance to buy these cheap shares at that day's low of 38.1p. To me, that would have been a fantastic bargain. As I write, the Lloyds share price stands at 45.18p, over 7p higher. That's a handsome gain of almost a fifth (+18.6%) in two days. But I still regard Lloyds shares as cheap today, as the Black Horse bank is valued at just £32bn. To me, that's too modest a price tag for the UK's leading mortgage lender — a group with over 26m customers. At this level, Lloyds shares trade on a multiple of 6.1 times earnings and an earnings yield of 16.5%. Their dividend yield of 4.4% a year is 1.1 times the FTSE 100's cash yield. Though this stock has been highly volatile lately, I would like it in my family portfolio.
Discounted stocks 2: ITV
On Monday, I couldn't believe how low the ITV (LSE: ITV) share price plunged. At their low this week, these cheap shares collapsed to 69.28p. I'd have bought the entire broadcaster at this knockdown price. As I write, ITV shares have rebounded to 82.66p, leaping 13.38p since Monday. That's a juicy gain of 19.3% in two days. This suggests to me that investors panicked by selling ITV stock below 70p. At the current price, ITV is valued at just £3.3bn, perhaps making it a tempting target for a media giant? The shares now trade on a price-to-earnings ratio of 8.9 and an earnings yield of 11.3%. ITV's dividend yield of 4% a year is in line with the FTSE 100's cash yield. Although ITV has struggled since the Covid-19 crisis began in early 2020, I remember its shares topping 200p five years ago. Hence, I'd gladly buy this lowly rated stock today.
Knocked-down stocks 3: Vodafone Group
The third of my cheap shares is Vodafone Group (LSE: VOD). Again, this FTSE 100 share slid in Monday's selling frenzy. At the day's low, it fell to 115.88p. As I write, it hovers around 119.32p, up 3.44p (+3%) since Monday's bottom. At this price, the telecoms giant is valued at £32.1bn. Yet Vodafone has over 300m mobile customers and 27m fixed-broadband customers across 21 markets and 48 partner markets. To me, this business has huge potential, perhaps not reflected in the current share price (down 14.5% since 16 February). What most attracts me to Vodafone shares today is their market-beating dividend yield. Currently, this stands at 6.4%, around 1.6 times the FTSE 100's cash yield. Despite Vodafone carrying €44.3bn (£37.3bn) of net debt on its balance sheet, I see this Footsie share as a solid and reliable source of passive income. That's why I'd buy VOD today.
Finally, though I'd buy these three dividend shares today, I know that share dividends are not guaranteed. They can be cut or cancelled without notice, as history has taught me well!
The post After recent stock shocks, I'd buy these 3 cheap shares! appeared first on The Motley Fool UK.
FREE REPORT: Why this £5 stock could be set to surge
Are you on the lookout for UK growth stocks?
If so, get this FREE no-strings report now.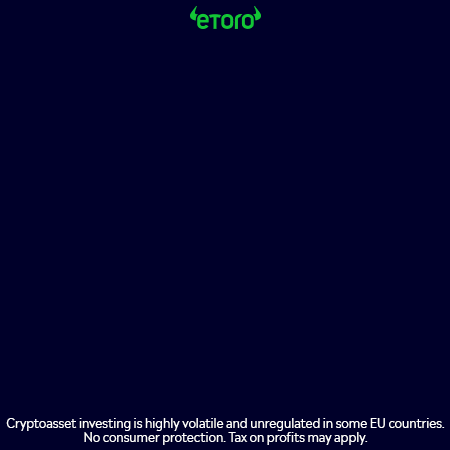 While it's available: you'll discover what we think is a top growth stock for the decade ahead.
And the performance of this company really is stunning.
In 2019, it returned £150million to shareholders through buybacks and dividends.
We believe its financial position is about as solid as anything we've seen.
Since 2016, annual revenues increased 31%
In March 2020, one of its senior directors LOADED UP on 25,000 shares – a position worth £90,259
Operating cash flow is up 47%. (Even its operating margins are rising every year!)
Quite simply, we believe it's a fantastic Foolish growth pick.
What's more, it deserves your attention today.
So please don't wait another moment.
Get the full details on this £5 stock now – while your report is free.
More reading
The ITV share price has crashed! Should I buy now?
Lloyds shares can reverse their recent losses
2 FTSE 100 stocks I'd buy instead of Lloyds shares
Should I bother waiting for the 2023 Lloyds dividend?
2 cheap FTSE 100 stocks to buy before the Stocks & Shares ISA deadline!
Cliffdarcy has no position in any of the shares mentioned. The Motley Fool UK has recommended ITV, Lloyds Banking Group, and Vodafone. Views expressed on the companies mentioned in this article are those of the writer and therefore may differ from the official recommendations we make in our subscription services, such as Share Advisor, Hidden Winners and Pro. Here at The Motley Fool, we believe that considering a diverse range of insights makes us better investors.