Warren Buffett is a legendary investor with a track record of making huge gains over several decades. His patient, value-based investing strategy has won many plaudits over the years, including from me. With the annual Stocks and Shares ISA deadline coming up, here are some of the stocks I think Buffett would include in one, if he was a smaller-scale investor looking to deploy some spare cash right now.
Defensive stocks to protect myself
One of the hallmarks of Warren Buffett's investing strategy is that he invests in quality, established companies. I think this speaks to his quote that "predicting rain doesn't count. Building arks does". 
At the moment there's a lot of uncertainty in the stock market. The war in Ukraine has contributed heavily to this, along with high inflation and rising interest rates. I don't know whether all of this will lead to a stock market crash this summer, but as Buffett said, predicting the rain doesn't count!
With that in mind, I'd look to buy some defensive stocks for my ISA, to help build my ark. Typically, utility companies fit in this category. All of us need elements such as water and heating for personal and business use. This should ensure demand will remain high, whatever happens in the future. Two utility companies in the FTSE 100 that I like are Severn Trent and National Grid.
An added bonus is that because such companies are at a mature growth stage, dividends are often used to attract investors. Both of the above stocks have a current yield above the FTSE 100 average of 3.53%.
Value ideas to copy Warren Buffett
Another theme that I've noticed from the legendary investor is his value picks. This involves buying companies that he thinks are trading below their long-term fair value. The thinking is that over coming years, the share price should rise back to that fair value. 
The potential for long-term gains also works well for my Stocks and Shares ISA. This is because the ISA is a tax wrapper, meaning that I don't pay any capital gains tax in the future if I come to sell a stock for a profit.
Please note that tax treatment depends on the individual circumstances of each client and may be subject to change in future. The content in this article is provided for information purposes only. It is not intended to be, neither does it constitute, any form of tax advice. Readers are responsible for carrying out their own due diligence and for obtaining professional advice before making any investment decisions.
Two companies that I think are undervalued at the moment are Aviva and Barratt Developments. Both have a price-to-earnings ratio below 10, and have fallen somewhat out of favour with investors recently.
For Barratt, there are concerns about the cost and obligations of the cladding crisis in relation to certain developments. Further, rising interest rates could make it more expensive for people to get mortgages. However, half-year results in February showed good forecasts on completions and forward sales.
Aviva profits for last year fell by almost £1bn. Yet I think much of this was due to its transformation and disposal of non-core operations. In the longer term, I fell the refreshed business should be leaner and more efficient. This is something I think Warren Buffett would approve of.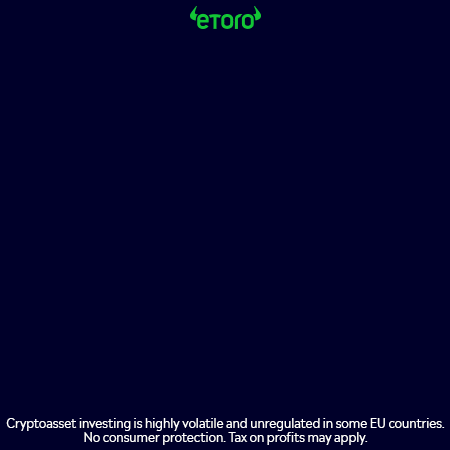 The post 4 stocks I think Warren Buffett would buy for a Stocks and Shares ISA now appeared first on The Motley Fool UK.
FREE REPORT: Why this £5 stock could be set to surge
Are you on the lookout for UK growth stocks?
If so, get this FREE no-strings report now.
While it's available: you'll discover what we think is a top growth stock for the decade ahead.
And the performance of this company really is stunning.
In 2019, it returned £150million to shareholders through buybacks and dividends.
We believe its financial position is about as solid as anything we've seen.
Since 2016, annual revenues increased 31%
In March 2020, one of its senior directors LOADED UP on 25,000 shares – a position worth £90,259
Operating cash flow is up 47%. (Even its operating margins are rising every year!)
Quite simply, we believe it's a fantastic Foolish growth pick.
What's more, it deserves your attention today.
So please don't wait another moment.
Get the full details on this £5 stock now – while your report is free.
More reading
I'm using my £20k ISA allowance to generate passive income from FTSE 100 shares
My 4-point checklist ahead of the April ISA deadline
Lloyds vs Barclays vs NatWest vs HSBC — which share price is the most attractive?
Are these the best FTSE 100 stocks to buy in April?
Don't fancy using a credit card? 5 alternative ways to build a credit score
Jon Smith and The Motley Fool UK have no position in any of the shares mentioned. Views expressed on the companies mentioned in this article are those of the writer and therefore may differ from the official recommendations we make in our subscription services such as Share Advisor, Hidden Winners and Pro. Here at The Motley Fool we believe that considering a diverse range of insights makes us better investors.