The land of penny shares is fraught with risk. That's because these businesses are often tiny for a very good reason. But every once in a while, a gem in a sea of mediocrity turns up, delivering extraordinary returns for investors.
Unfortunately, finding such opportunities is pretty rare. And there are plenty of occasions where one seems to have appeared but later turns out to be a dud.
With that in mind, let's explore two penny shares I'm personally not going near.
Phase 1 cancer trials
Avacta (LSE:AVCT) received a lot of attention in 2020 for the young biotech's participation in the fight against Covid-19. Using its proprietary Affimer proteins, lateral flow tests were rolled out to help detect and reduce the spread of the virus. But cancer research is actually at the core of this firm's agenda. And its new AVA6000 chemotherapy treatment is driving a lot of excitement.
Unlike existing chemotherapy treatments on the market today, AVA6000 is highly targeted, only affecting tumour cells with a specific protein concentration. That means less collateral damage to healthy cells, reducing the horrible side effects for patients.
This certainly sounds promising as penny shares go. So what's wrong with it?
AVA6000 is still in Phase 1 clinical trials. It could be up to a decade before the treatment makes it to market, assuming the trials are successful. But, on average, less than 10% of Phase 1 drugs make it past the regulators. And that doesn't include the problems with financial viability even if approval is given.
These aren't exactly welcoming odds. And if AVA6000 fails, the stock price could quickly plummet. Hence why I'm not tempted to start adding some shares of this penny stock to my portfolio today.
Mining Bitcoin with penny shares
With the spiking prices of cryptocurrencies last year, shares of the penny stock Argo Blockchain (LSE:ARB) skyrocketed. But since then, both crypto and Argo have seen their prices plummet. The future of digital currencies remains uncertain. And while there are several practical uses for the technology, many individuals like myself remain unconvinced.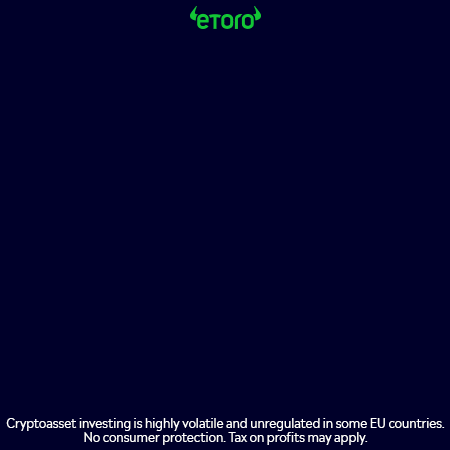 Regardless, I can't deny this business has made remarkable progress over the last 12 months. Excluding the recent dip in Bitcoin production due to weather conditions. Profit margins stand at an impressive 80%+! Meanwhile, the construction of its new mining facility in Texas is proceeding on schedule. Overall, things seem to be moving in the right direction.
Having said that, like many penny shares, there is an ocean of uncertainty surrounding the long-term viability of this business. With regulators starting to clamp down on cryptocurrencies, prices could be in for quite a tumble. With the fate of this business seemingly beyond the management team's control, it doesn't sound like an enticing proposition for my portfolio.
The post 2 Penny shares I'd avoid like the plague appeared first on The Motley Fool UK.
"This Stock Could Be Like Buying Amazon in 1997"
I'm sure you'll agree that's quite the statement from Motley Fool Co-Founder Tom Gardner.
But since our US analyst team first recommended shares in this unique tech stock back in 2016, the value has soared.
What's more, we firmly believe there's still plenty of upside in its future. In fact, even throughout the current coronavirus crisis, its performance has been beating Wall St expectations.
And right now, we're giving you a chance to discover exactly what has got our analysts all fired up about this niche industry phenomenon, in our FREE special report, A Top US Share From The Motley Fool.
Click here to claim your copy now — and we'll tell you the name of this Top US Share… free of charge!
More reading
Why I think the cheap Argo Blockchain (ARB) share price is a glaring buy
What's going on with the Argo Blockchain share price?
What's going on with the Argo Blockchain (ARB) share price?
What's next for the Avacta share price?
After tumbling 75%, is the Argo Blockchain share price a bargain?
Zaven Boyrazian has no position in any of the shares mentioned. The Motley Fool UK has no position in any of the shares mentioned. Views expressed on the companies mentioned in this article are those of the writer and therefore may differ from the official recommendations we make in our subscription services such as Share Advisor, Hidden Winners and Pro. Here at The Motley Fool we believe that considering a diverse range of insights makes us better investors.
The content in this article is provided for information purposes only. It is not intended to be, neither does it constitute, any form of investment advice. Bitcoin and other cryptocurrencies are highly speculative and volatile assets, which carry several risks, including the total loss of any monies invested. Readers are responsible for carrying out their own due diligence and for obtaining professional advice before making any investment decisions.