It only took an unintentionally flattering remark from a high-ranking US official to propel Bitcoin above the $41,000 level.
Bitcoin (BTC) advanced early on Wednesday, boosting the entire crypto market, as US Treasury Secretary Janet Yellen's inadvertently disclosed remarks indicated that US President Joe Biden's long-awaited crypto directive will take a constructive approach to regulating the digital asset sector.
The crypto order requires steps to foster innovation while managing industry risks. The secretary's statement appeared in print a day early, reportedly because of a an error, and was promptly removed, but was retained on a web cache.
Bitcoin, which has been trading below $40,000 for the last seven days, rebounded more than 8% Wednesday, hitting $41,000 once more.
Related Article | Leading News Outlets In Ukraine Aim To Secure $1 Million By Selling NFTs
Crypto EO Detailed Report
According to Yellen, the US Treasury will collaborate with interagency partners to develop a detailed report on the future of money and related payment systems in accordance with Biden's EO.
Since early January, Biden's White House team of financial experts has been working on an executive order on digital assets, which an unnamed source said will help bring "coherence to what the US government is trying to accomplish in this arena."
Bitcoin was trading around $38,135 at this time Tuesday, prior to Yellen's comments. Nonetheless, BTC quickly recovered to surpass $41,500 shortly after the statement was delivered.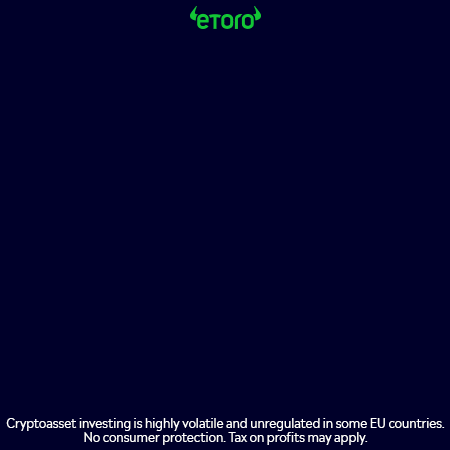 BTC total market cap at $795.45 billion on the daily chart | Source: TradingView.com
Yellen Remarks Lift Bitcoin, Other Cryptos
Notably, Bitcoin is not the only cryptocurrency that has experienced a rally. Evidently, Yellen's partial disclosure favors all cryptos in the top ten global crypto rankings.
According to Coingecko data, Ethereum (ETH) has increased by more than 7% in the previous 24 hours and is presently selling at roughly $2,715 per coin.
Similarly, Binance Coin (BNB) is up 4.5%, while Cardano (ADA), Terra (LUNA), Ripple (XRP), Solana (SOL), and Avalanche (AVAX) are up 8.5%, 18.4%, 5.6%, and 3%, respectively.
"Based on Yellen's words, the crypto EO is a welcome development that calls for a coordinated and comprehensive approach to digital asset regulation that promotes responsible innovation," Cameron Winklevoss of Gemini Trust wrote on Twitter.
Related Article | Billionaire Investor Says Crypto Outlook Is 'Very Bullish' For Bitcoin
Mixed Reactions
Thus far, notable members of the industry have had a mixed reaction. Evan Van Ness, founder of Week In Ethereum, described the speech as a "nothingburger of a statement."
However, Altered State Machine founder Aaron McDonald expressed a more somber reaction to the announcement.
McDonald stated in a tweet that Yellen's remarks demonstrate her want to "ensure we keep the most potent weapon in our arsenal – the USD as global settlement."
Traders anticipate that the Biden administration will enact stricter cryptocurrency laws as part of its efforts to prevent Russia from escaping the mountain of sanctions put on the country for its ongoing invasion on Ukraine.
However, Yellen's favorable comments appear to indicate that the law will certainly benefit the new asset class.
Featured image from Decrypt, chart from TradingView.com