The performance of the Scottish Mortgage Investment Trust (LSE: SMT) over the past couple of months has left a lot to be desired. Year-to-date, the investment trust has lost 30% of its value. Over the past year, shares in the investment vehicle have declined by around 20%. 
However, these numbers need to be put into perspective. Over the past five years, the trust has returned 155%. By comparison, the FTSE All-Share Index is flat over the same period. Both of these figures exclude dividends. 
I think the long-term performance of the trust illustrates how investors should view this as an opportunity. The Scottish Mortgage Investment Trust is a growth trust. The firm is looking for the next big winners in the market. 
This process takes time, and the great companies of the next decade take time to build. Therefore, judging the business on its performance over a few months, or even a year, does not make much sense. 
Scottish Mortgage Investment Trust setback 
Having said all of the above, it is clear the trust has recently suffered a setback. Growth stocks surged higher last year as easy money policies pursued by central banks and investor optimism pushed stocks to elevated levels.
The market has become more cautious this year. Growth stocks have declined as the investment outlook has become more uncertain.
Even though the value of these companies has declined, it does not necessarily mean that their underlying fundamentals have deteriorated significantly. This is what really matters over the long term.
It takes decades for companies to build the competitive advantages required to take on a market and secure a dominant market share.
These competitive advantages will not disappear in a couple of months.
As such, I believe that while shares in the Scottish Mortgage Investment Trust might have declined over the past couple of months, the fundamentals of its underlying businesses remain robust.
For example, one of the largest holdings in the trust is the Chinese games producer and technology company Tencent. This business essentially dominates the Chinese gaming market, and its competitive advantage lies in its legion of engineers and robust balance sheet.
Thanks to these qualities, the company has a tremendous amount of flexibility and resources to target new markets. I think it is unlikely these advantages will go anywhere over the next five to 10 years.
Risks to consider 
That said, there are some risks with the investment trusts approach. Indeed, growth investing can be a challenging pastime. And growth stocks do not always live up to expectations. If they miss expectations, they may struggle to raise additional financing to keep the lights on.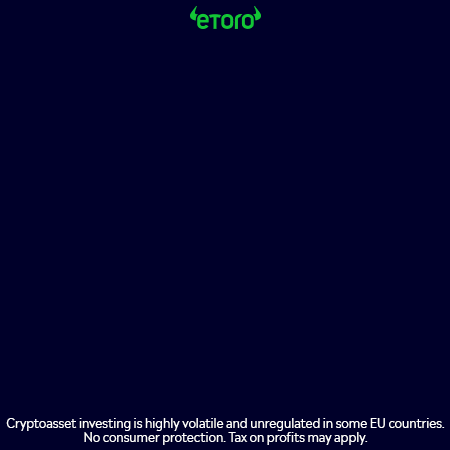 A large number of growth companies fail before they are able to achieve the sort of advantages Tencent exhibits.
This is something I will be keeping in mind as we advance. However, considering the track record of the Scottish Mortgage Investment Trust, I would be happy to entrust my money to this fund for the next decade and beyond.
The post Why I'd back the Scottish Mortgage Investment Trust for the next decade appeared first on The Motley Fool UK.
FREE REPORT: Why this £5 stock could be set to surge
Are you on the lookout for UK growth stocks?
If so, get this FREE no-strings report now.
While it's available: you'll discover what we think is a top growth stock for the decade ahead.
And the performance of this company really is stunning.
In 2019, it returned £150million to shareholders through buybacks and dividends.
We believe its financial position is about as solid as anything we've seen.
Since 2016, annual revenues increased 31%
In March 2020, one of its senior directors LOADED UP on 25,000 shares – a position worth £90,259
Operating cash flow is up 47%. (Even its operating margins are rising every year!)
Quite simply, we believe it's a fantastic Foolish growth pick.
What's more, it deserves your attention today.
So please don't wait another moment.
Get the full details on this £5 stock now – while your report is free.
More reading
Is it finally time to buy Scottish Mortgage Investment Trust?
Is the Scottish Mortgage share price a bargain under 900p?
These 2 investment trusts could have made me a millionaire. Why won't I buy them now?
The Scottish Mortgage share price is down 25% this year! Will it recover?
Have I made a mistake with the SMT share price?
Rupert Hargreaves has no position in any of the shares mentioned. The Motley Fool UK has no position in any of the shares mentioned. Views expressed on the companies mentioned in this article are those of the writer and therefore may differ from the official recommendations we make in our subscription services such as Share Advisor, Hidden Winners and Pro. Here at The Motley Fool we believe that considering a diverse range of insights makes us better investors.