In 2021, the Argo Blockchain (LSE:ARB) share price exploded on the back of skyrocketing cryptocurrency prices, delivering triple-digit returns for early investors.
But since then, this momentum seems to have evaporated. Why? Because in the last 12 months, the market capitalisation has been slashed by over 70%. What happened? And is this a buying opportunity for my portfolio? Let's explore.
The plummeting ARB share price
But as a quick reminder, Argo Blockchain is a cryptocurrency mining group specifically focused on Bitcoin. With the digital asset seeing its price explode last year, it's not surprising that the stock behaved similarly.
Since then, the cryptocurrency market seems to be facing several headwinds on the regulatory front. Several countries, including the US, have either outright banned the currency or begun exploring regulatory restrictions. And with general market volatility on the rise, prices have been falling.
Given that Bitcoin is this business's primary asset and product, it's not surprising to see the ARB share price follow suit. Even more so when looking at the latest operational update. In February 2022, the group successfully mined 135 Bitcoin. But this was down from 172 the month before.
The drop seems to have been triggered by two primary factors. The first is a general increase in mining difficulty due to rising competition from rival miners. The second is due to the group's energy curtailment agreements.
Since cryptocurrency mining requires a lot of electricity, the company has negotiated lower rates with energy suppliers in exchange for agreeing to limited usage during periods of high consumer demand. Given cold winter conditions in Quebec, its mining facilities couldn't run at full capacity, contributing to the drop in production.
Combining falling Bitcoin prices with a reduced output isn't exactly a recipe for high growth. And since both of these issues are likely to occur again in the future, I'm not surprised to see the ARB share price suffer.
Now what?
Like any regular mining business, Argo Blockchain's fate ultimately depends on the demand for its primary commodity – Bitcoin. Despite the vast number of proponents for the cryptocurrency, there remains an enormous level of uncertainty. However, let's assume Bitcoin does reach the substantial long-term price targets some analysts are forecasting. In that case, Argo Blockchain might be in a favourable position.
In 2021, its mining margins sat above 80%, making it an industry leader. In February, those margins fell to 71%. But if the price of Bitcoin recovers, the margins will undoubtedly do the same. After all, mining Bitcoin has largely fixed costs. And with the construction of the group's new Texas facility currently on track, revenue and profits could be set to surge over the long term. Needless to say, that would be a pretty powerful catalyst for the ARB share price.
Time to buy?
All things considered, my opinion on this business remains unchanged. I can't deny the possibility of enormous growth over the long term. But this seems entirely dependent on external factors, which the firm has virtually no control over.
Personally, I'm not interested in adding this sort of risk to my portfolio. Therefore I won't be buying any shares today.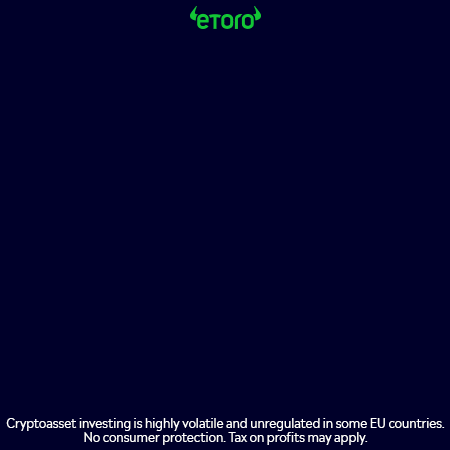 The post What's going on with the Argo Blockchain (ARB) share price? appeared first on The Motley Fool UK.
FREE REPORT: Why this £5 stock could be set to surge
Are you on the lookout for UK growth stocks?
If so, get this FREE no-strings report now.
While it's available: you'll discover what we think is a top growth stock for the decade ahead.
And the performance of this company really is stunning.
In 2019, it returned £150million to shareholders through buybacks and dividends.
We believe its financial position is about as solid as anything we've seen.
Since 2016, annual revenues increased 31%
In March 2020, one of its senior directors LOADED UP on 25,000 shares – a position worth £90,259
Operating cash flow is up 47%. (Even its operating margins are rising every year!)
Quite simply, we believe it's a fantastic Foolish growth pick.
What's more, it deserves your attention today.
So please don't wait another moment.
Get the full details on this £5 stock now – while your report is free.
More reading
After tumbling 75%, is the Argo Blockchain share price a bargain?
Argo Blockchain shares are falling: should I buy now?
Down 75%, could the Argo Blockchain share price rebound?
Zaven Boyrazian has no position in any of the shares mentioned. The Motley Fool UK has no position in any of the shares mentioned. Views expressed on the companies mentioned in this article are those of the writer and therefore may differ from the official recommendations we make in our subscription services such as Share Advisor, Hidden Winners and Pro. Here at The Motley Fool we believe that considering a diverse range of insights makes us better investors. 
The content in this article is provided for information purposes only. It is not intended to be, neither does it constitute, any form of investment advice. Bitcoin and other cryptocurrencies are highly speculative and volatile assets, which carry several risks, including the total loss of any monies invested. Readers are responsible for carrying out their own due diligence and for obtaining professional advice before making any investment decisions.