Owning shares in Argo Blockchain (LSE: ARB) has not been rewarding lately — over the past year, the share price has crashed by 64%.
What's going on? 
Business performance
I think at least part of the share price fall is down to investor concerns about the progress of Argo's business. It has been seen as a growth story, due to investing in more crypto mining capacity. But recent results have not shown the sort of consistent growth trend investors may hope for.
Last month, for example, Argo Blockchain mined 135 Bitcoin (or its equivalent in other cryptocurrencies), a fall from January's tally of 172. That in turn was down from a mining haul of 214 in December.
Inevitably, performance may move around from month to month. But recent mining performance has been heading in the wrong direction. The company said February's fall was "primarily due to record high global hashrate and subsequent network difficulty increase". That basically means a lot of computing power worldwide was focused on mining, making it harder for Argo to do successfully. That is something that could well continue. On top of that, some of the fall was pinned on bad weather, meaning Argo sites in cold areas had less power than normal. That concerns me as it is a reminder that the company's energy-intensive operations could suffer both from seasonally bad weather and surging energy costs.
Ongoing concerns
Those are not the only concerns for investors in Argo Blockchain, however. The unpredictability of moves in cryptocurrency valuation remains a risk to the firm's profitability and business model.
On top of that, an expensive new facility the company is building in the US could turn out to be a white elephant. It is proving costly to build and fit out. If that leads to a much higher mining rate and crypto prices are strong, it could turn out to boost the value of Argo. But if the crypto mined is not enough to cover the costs of the project, the development could be negative for the company. That is on top of the risk that soaring energy prices could make it harder for the development to break even.
My move on Argo Blockchain
But while there are lots of clouds on the horizon, I do continue to see reasons for optimism.
The company has developed expertise in mining crypto. The new facility should let it put that to use on a larger scale, which could help boost revenues as well as profit margins. Meanwhile, I think the company's growing estate of data centres could turn out to be valuable, no matter what happens to crypto pricing. Data storage facilities continue to see increasing demand and I expect that to be the case for years to come.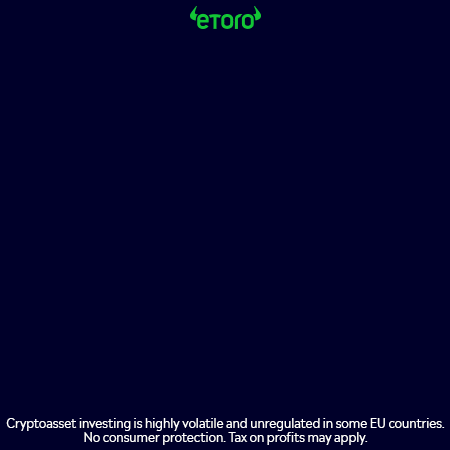 I think it is important to recognise that the company is exposed to sizeable risks outside of its control, especially that of crypto valuations. Despite that, I continue to see possible upside from the current Argo Blockchain share price. I plan to continue holding my shares. But I am not buying any more for now. I prefer to wait and see how the massive new US facility development impacts the business.
The post What is going on with the Argo Blockchain share price? appeared first on The Motley Fool UK.
More reading
2 Penny shares I'd avoid like the plague
Why I think the cheap Argo Blockchain (ARB) share price is a glaring buy
What's going on with the Argo Blockchain share price?
What's going on with the Argo Blockchain (ARB) share price?
After tumbling 75%, is the Argo Blockchain share price a bargain?
Christopher Ruane owns shares in Argo Blockchain. The Motley Fool UK has no position in any of the shares mentioned. Views expressed on the companies mentioned in this article are those of the writer and therefore may differ from the official recommendations we make in our subscription services such as Share Advisor, Hidden Winners and Pro. Here at The Motley Fool we believe that considering a diverse range of insights makes us better investors.
The content in this article is provided for information purposes only. It is not intended to be, neither does it constitute, any form of investment advice. Bitcoin and other cryptocurrencies are highly speculative and volatile assets, which carry several risks, including the total loss of any monies invested. Readers are responsible for carrying out their own due diligence and for obtaining professional advice before making any investment decisions.