Welcome back to The Nightly Mint. While NFT volumes and general sentiment has been running low on steam thus far in March, the numbers are still comparable to Q4 2021 – which blew last year's numbers out of the water. So while critics claim that NFTs are on their downfall, if we look at the big picture, it's a small blip over the past year of growth. Until we see sustained weeks to months of sliding activity, there's little conclusions to draw quite yet.
The Nightly Mint
Latest Mint: LimeWire Turns Back Time
Remember LimeWire? Yes, the old P2P file-sharing platform is apparently releasing a new token, LMWR, and is also working on plans to release an NFT marketplace later this year. While the blockchain of choice is yet to be disclosed, core team members have stated that they will be partnering with "a leading blockchain." 'Right click save' is taking a whole new twist on this one.
Related Reading | Dogecoin Continues On A Downtrend Post A Mini Revival
OneOf has found it's latest partner in music with Biggie Smalls' estate. The OneOf platform operates on Tezos (XTZ). | Source: XTZ-USD on TradingView.com
Notorious N.F.T
Today is the 25th anniversary of the passing of hip-hop legend Notorious B.I.G., and Biggie's estate has shared a new NFT to celebrate the life of one of music's most recognizable artists. Growing NFT platform OneOf to announce the estate's first-ever NFT. OneOf cofounder and COO Josh James stated on the release:
"Using NFT technology, Biggie's legacy and his outsized impact on music and culture will be forever cemented on blockchain, to be honored and shared with fans around the world and for generations to come."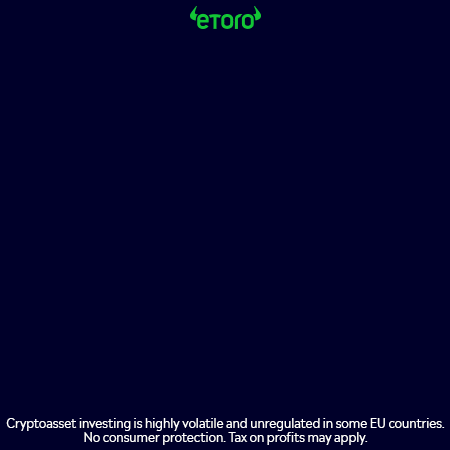 The 'Minty Fresh' Take
Is the NFT world falling apart? Despite an NFT 'bear market,' the likely answer is no. There's nothing new under the sun – and everything is cyclical – so while it might not be the brightest days with this month's price action thus far, we're still in the very early days. Don't be afraid to zoom out.
We are currently in the "Death" phase of the NFT Macro Life Cycle.
Being in crypto since 2016, I've survived my fair share of bear markets.
While your favorite influencer is manic, depressed or keeps shilling you NFT's, let's dive in.
How to crush the Death phase? pic.twitter.com/ux1aQl1mgR
— The NFT Edge (@thenftedge) March 8, 2022
Related Reading | Solana Poised For Triple Digits, Support Set At $80
Featured image from Pexels, Charts from TradingView.com
The writer of this content is not associated or affiliated with any of the parties mentioned in this article. This is not financial advice.