The City of Lugano in Switzerland, the most important Italian-speaking city outside of Italy, is not playing around. The goal of their "Plan B" is to "make Lugano the blockchain hub for the entire Europe," according to  Tether's Paolo Ardoino. And it will probably succeed. The city wants to attract investment and talent, attract wealth and smart minds, and they're putting their money where their mouth is. 
Why do they have to brand their plan using bitcoin's name, though? In NewsBTC's previous article about the project we were very critical, and even raised the possibility of this being an affinity scam. Bitcoin name is heavily used in all promotional materials, but the protagonists talk about blockchain and crypto like there's no tomorrow. Why would Tether Ltd. and its partners not make this a crypto project and call it a day?
We closed said article giving them the benefit of the doubt:
"And here comes the Mayor of the city of Lugano and Tether to sing bitcoin's praises. A "blockchain not bitcoin" guy and the organization behind the most controversial stablecoin. Even though it's suspicious, let's give them the benefit of the doubt and hear what they have to say. They might surprise us at the March 3rd conference. Maybe Lugano has a Plan B after all."
Do they have a Plan B? Let's find out.
Bitcoin Legal Tender In Lugano. And USDT. And LVGA
The story's headline is that Bitcoin, Tether, and LVGA, the city's own cryptocurrency, will be legal tender in Lugano. Residents will be able to "pay all personal and corporate municipal taxes" in any of those cryptocurrencies. Besides that, the city's authorities have already onboarded 200+ shops and businesses to accept them.
There's more though. You'll be able to use bitcoin, USDT, and LVGA to pay for: public services, parking tickets, dog taxes, ID and passport issuance fees, naturalization fees, construction permit fees, boat docking fees, tuition and meal fees, garbage taxes, signature authorization, access to public infrastructure, access to public events, rental spaces for events, and cemetery taxes.
Who Presented The News And What Did They Say?
The panel consisted of:
 Michele Foletti, the city's Mayor, who spoke in Italian. 
Jan Ludovicus van der Velde, CEO of Tether, who spoke via video.
Pietro Poretti, economic development division for the City of Lugano.
Paolo Ardoino, CTO of Tether
The Mayor said that "Lugano is, historically, a land of technological innovation and freedom." He believes that "Bitcoin, blockchain, and crypto" should be "disseminated and accessible to all." And he's convinced "that this journey will bring benefits to all the citizens and that's why this is our commitment."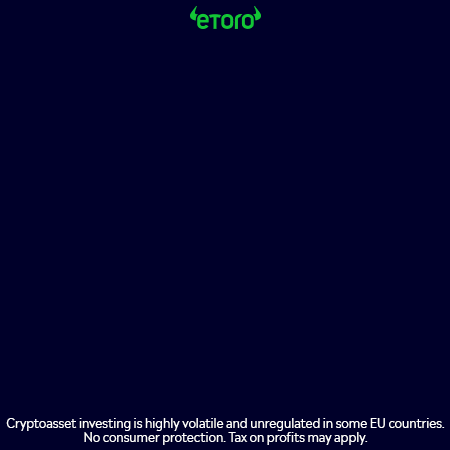 Jan Ludovicus van der Velde briefly recapitulated bitcoin's history and talked about the value of open-source software. About cryptocurrencies, he said that while the adoption is wide scaled, in practice, "we lack the ability to exchange with the local bakeries and tailors. We lack the ability to pay for higher education or automobiles. We're stuck waiting for the world to catch up to the future of financial freedom."
About "Plan B" specifically, van der Velde said, "We envision blockchain touching every facet of this city."
NEW: Switzerland's City of Lugano will "roll the red carpet" for #Bitcoin businesses and enthusiasts pic.twitter.com/2hujg4V4wm
— Bitcoin Magazine (@BitcoinMagazine) March 3, 2022
Paolo Ardoino stated that "with this Plan B we want to show that the tooling, the instruments, that we're creating can be actually put to work in a local, controlled, vibrant environment like the City of Lugano." While Pietro Poretti said that the plan was to "create the ideal conditions for companies to thrive." They both carried the conference and announced everything else in this article.
Ardoino also explained why they chose Lugano. Among other things:
It's in the center of Europe. 
Switzerland is safe and secure. 
The city is near big airports. 
It has forward-looking institutions and administration. 
BTC price chart for 03/04/2022 on Coinbase | Source: BTC/USDT on TradingView.com
What Does Lugano 's "Plan B" Consists Of, Exactly?
The only mention of something bitcoin-specific goes to Paolo Ardoino, who sang the Lightning Network's praises and expressed his wishes for Lugano to be the "first wide adopter." We know he meant after the legendary Bitcoin Beach in El Salvador, of course. 
Ardoino also announced a 100 million CHF fund "for start-ups that want to relocate here and want to put their headquarter here." "Infrastructure partners like Polygon" made the fund possible. One of USDT's versions runs on the Ethereum Layer 2 chain, and in this conference, we learned that LVGA, the city's coin, also runs on Polygon rails. 
Besides that fund, Lugano's "Plan B" consists of:
A "Start-up hub for 25+ innovative companies" 
A "space for meetups and workshops open to the public."
"3+ million CHF investment into practical grassroot blockchain projects" 
"500+ student grants for education in bitcoin and decentralized technologies." According to Poretti, this whole thing isn't possible without "synergy with academia."
Announcing The Bitcoin World Forum
From October 26th to 28th, at Lugano's Palazzo dei Congressi, there will be a huge conference. So far, the confirmed speakers are Blockstream's Adam Back, bitcoin ambassador Samson Mow, and the controversial Max Keiser. More guests are to be announced. 
Keep your eye on NewsBTC for following stories about the Bitcoin World Forum and Lugano's "Plan B."
Featured Image: Lugano's Plan B announcement, screenshot from the video | Charts by TradingView