The concept of airdrops is not a new one in the crypto space. Projects have been using them to market their tokens for the longest time. This system sees users get a bunch of free tokens, which they can either hold or sell in the event that they get listed. Usually, when these airdropped tokens get listed, they can surge in price due to the high number of holders but can quickly drop in value as these users sell their tokens.
A lot of people however still choose to hold on to their airdropped coins believing that they can sell them at a higher price in the future. However, according to a new study, those who sell their airdropped tokens are better off than those who do not.
Better To Dump The Tokens
Data from a new study has shown that holding onto airdropped tokens can be less rewarding than selling them right away. This data which was compiled by a data scientist at Messary Crypto, Yule Andrade, shows a stark difference in returns for users who had held on to their airdropped coins to sell at a later day and those who had taken the plunge and sold right away.
Related Reading | Inventor Of Cardano Replies To Rumors: "Yes, I'm A Dropout"
Andrade notes that users who have held on to the top 10 most significant airdrops on the Ethereum network have a portfolio of $29,206.65 today. Now, this figure may look reasonable on its own but when measured up to the figures for those who sold, it falls short. Those who had sold their airdropped tokens two weeks after they had received them had made $93,252, more than 200% of their hodler counterparts.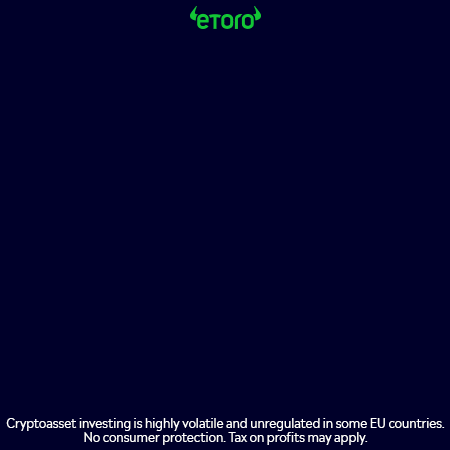 The top 10 tokens that were analyzed included notable names like Uniswap, 1INCH, Looksrare, Gitcoin, etc. Even better than those who had sold these coins after two weeks were those that sold the first week after they received their tokens. This group made an average of $108,393.23 from selling their airdropped coins in the first week, almost four times that of those that have held onto them.
Total market cap recovers above $1.8 trillion | Source: Crypto Total Market Cap on TradingView.com
On a larger timeframe, those who sold their tokens a month after they received them had made $78,255. The trend here is quite obvious showing that the more time passed, the fewer users who received these airdrops had in their portfolios in terms of dollar values.
Related Reading | UK's Financial Watchdog Declares All Crypto ATMs As Illegal
One thing to consider though is the fact that this study took place at a time when the market was down. Now, in a bull market, almost all coins in the crypto market rally and airdropped coins would've been no different. However, since the market is currently in a downtrend, then naturally, the prices of these airdropped tokens are less.
It doesn't make the digital assets more valuable nor does it mean that holding is a bad idea. It just shows that the market is currently down, bringing the value of these tokens down with it.
Featured image from Binance Academy, chart from TradingView.com