After experiencing volatility on Tuesday and Wednesday due to tensions between China, Taiwan and the United States, stock and cryptocurrency markets saw volatility on Thursday. Major indexes such as the Dow Jones, S&P 500 and NYSE lost a few percentage points today. Meanwhile, the global cryptocurrency market capitalization fell 2.5% in 24 hour, falling to just above $1.1 trillion. Precious metals traded higher after the U.S. President Joe Biden declared the Monkeypox epidemic a national emergency.
China and Taiwan Tensions, and Monkeypox reports Cause Stock and Crypto Price to Fluctuate Precious Metal Markets Rising Catching 'Safe Haven Demand'

On August 4, stock and crypto traders were facing some headwinds. This was the day that Nancy Pelosi, the American representative from California visited Taiwan to discuss democracy, with Tsai Ingwen, the Taiwanese president. The global markets experienced some volatility before and during Wednesday's visit by the U.S. diplomat to Taipei.
The precious metals and equities markets fell on August 3rd, while crypto economies managed to hold their ground for the next day. The U.S. equity markets suffered a further dip during Thursday's afternoon (EST) trading session. The drop in stock market prices was followed by cryptocurrencies throughout the day.
While the Nasdaq was higher, the S&P 500 and NYSE saw losses in the afternoon trading sessions. The entire crypto economy suffered losses, with digital assets losing 2.5% against the U.S. Dollar in the last 24 hour.
On Thursday afternoon, the leading crypto asset Bitcoin (BTC) fell 5% from $23,548 down to $22,395 in price. Ethereum(ETH) also lost 5% today, after touching a 24-hour high of $1,666 per unit, and falling to a low at $1,545 per coins. solana (SOL) suffered the greatest loss, losing 5.6%. polkadot also lost 5.5%.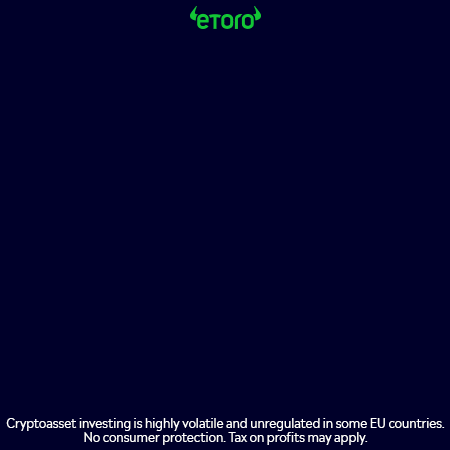 The Ukraine-Russia war continues in Europe. Tensions between China, Taiwan and China have escalated this week. Europe is facing a recession and an energy crisis, while Asia is dealing with tensions. The U.S. also faces what many consider a recession, despite the fact that American bureaucrats have declared otherwise.
The U.S. Labor Department released the weekly jobless claims data on Thursday. It noted that claims rose by 6,000 to 260,000. Stock traders are interested on America's July Jobs Report, due to be published Friday, as the weekend draws near. A few Wall Street's most popular indexes, such as the Dow and the S&P 500, saw a slight rebound just hours before closing on Thursday. Three of the four major Wall Street indexes had fallen by the close of Wall Street's trading session on Thursday.
As both silver and gold markets saw some relief Thursday, they gained more. The price of gold per ounce rose 1.64% while silver's value per an ounce increased by 1.04% against the U.S. Dollar. Jim Wyckoff from Kitco attributed this spike in precious metals to tensions in Asia on August 4. He stated that silver and gold prices had risen in the U.S. because of "on safe-haven demands as China-Taiwan tensions have escalated this Week."
On Thursday, reports revealed that the U.S. declared Monkeypox an emergency. The Washington Post's Dan Diamond reported that two officials spoke under anonymity and said that the Biden administration would declare monkeypox a public emergency and an outbreak. Diamond stated that the White House Health and Human Services secretary Xavier Becerra would send the message.
Becerra declared monkeypox in the U.S. a public health emergency following the report. The health secretary stated that "We're ready to take our response up to the next level in dealing with this virus, and urge every American to treat monkeypox seriously."