The crypto market is currently rallying after news that President Biden signed an executive order, the first step towards regulating cryptocurrency. It comes out of concerns for Russia's potential use of digitally mined coins to bypass economic sanctions during times. 
One of Singapore's most prominent bank executives has compared crypto to gold, noting that he sees it continuing "to grow as a meaningful store-of-value" in the same vein.
Related Reading | Bitcoin Breaks Above $40K Again, But When Will Consolidation End?
Crushing sanctions, the war in Ukraine, and record temperatures across much of Europe have sent prices for key commodities shooting up to levels unseen in recent times.
The US indices were down yesterday after President Biden announced boycotting Russian energy imports. 
Top Cryptocurrencies Performance
It is no surprise that Terra's valuation has shot up, as it was recently listed on Wirex. However, the cryptocurrency added more than a fifth to its value today. And continues to push forward with aggressive momentum and could soon break $100.
With Avalanche in the lead, up 10%, it announced its Multiverse program to encourage subnets growth. The program was funded by 4 million AVAX worth around $290 million. The coin was also listed on Bitstamp two days ago.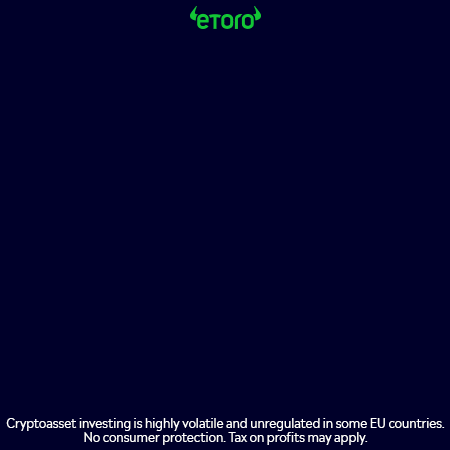 Ethereum has been on an upward trend recently, climbing over 7%. Cardano and Solana also saw substantial gains, increasing 4% in the last day. Bitcoin was trading above $41,000, up 8%, alone during its previous 24 hours.
Bitcoin is trading above $41,000 with an 8% rise | Source: BTC/USD chart from Tradingview.com
Top Movers Of The Day
With its value increasing at a rapid rate, Monero has become one of the best-performing coins.
In terms of price growth over time, Monero has become the Terra of the top 100. All privacy coin rankings are rising but not as much compared with what's seen with Monero. 
Analysts believe that sanctions against Russia are leading to an increase in cybercrime, which is likely why hackers want payments processed through cryptocurrencies like Monero. Furthermore, another privacy token, Secret, gained 15% over 24 hours, which points to increased demand for privacy tokens such as these two titles.
The live price for NEAR protocol is $11.12, with a 24-hour trading volume that exceeds $750 million. The 22nd biggest cryptocurrency by market cap has seen an increase of 12% in the last 24 hours. 
Related Reading | Monero And Zcash Take Off With 15% Gains, Here's What May Have Spurred The Rally
The current market is seeing a lot of activity, with many coins reporting double-digit gains. Waves added another 12% today, and other notable ones include privacy coin Oasis, which has seen an increase in value by 16%, THORChain's 11%. Arweave also had 18% growth, while Dash and Anchor saw 13%.
                Featured image from Pixabay Chart from Tradingview.com