Stock markets are down around the world. And they might be about to go lower. So is it a good time to invest in stocks? I think it is and I've been adding to the investments in my portfolio recently. Here's why.
Buying more shares
Quite simply, lower share prices give me an opportunity to own more of the companies that I've already invested in at more attractive prices. From an investment perspective, if I buy shares in a company for less than I previously paid for them, then my return over time should be better. 
I own shares in Amazon. The company's shares currently trade for less than I originally paid for them. That can be hard to take. But it actually means I can make a further investment today and the return on the investment should be greater than the return on my initial investment. In the case of Amazon, I do think it's a good time to buy more for my portfolio.
New opportunities
Declining share prices can also provide new opportunities for investors like me. An example of this is Meta Platforms. I've long thought that it's a wonderful business. Until recently, however, I felt its shares traded at prices too high for me. 
Lately, however, the price has fallen quite significantly. I now think the price is quite attractive based on the amount of cash I anticipate the business generating in the future. Accordingly, I've used the falling share price to make an investment in the business. Again, I really do feel it's a good time to invest in the stock for my portfolio .
Be careful
Of course, the fact that a stock has fallen a lot does not automatically mean it's a good investment. An example of this is TUI. The stock has fallen sharply, but I don't think that that it's the right time to dive in and buy TUI stock for my portfolio. This is because I anticipate the company's future earnings being hindered by its debt. So even though TUI's share price has fallen substantially, I'll pass on that one.
TUI's shares have fallen further than Meta shares have in the last month — 20% compared to Meta's 15%. This highlights the point that it doesn't matter to me what price a company's shares used to trade at. What matters to me is the price that they trade at now.
The stock market might fall more, or it might rebound from these levels. As an investor, however, what matters to me is where the price of stocks are now and is the price right for me, not where they might be next week or next month. Since my intention is to hold the investments that I make for a long time, I'm not concerned about where the share price goes in the short term, as long as I'm happy with the levels that I'm buying at. Since the stock market decline is giving me prices that I find attractive, I think now is the time for me to buy those shares I really believe in.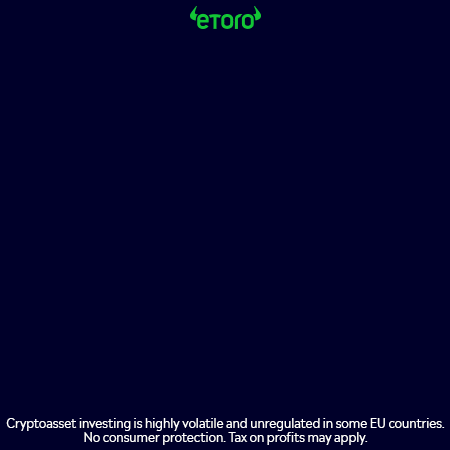 The post Is it a good time to invest in stocks? appeared first on The Motley Fool UK.
Is this little-known company the next 'Monster' IPO?
Right now, this 'screaming BUY' stock is trading at a steep discount from its IPO price, but it looks like the sky is the limit in the years ahead.
Because this North American company is the clear leader in its field which is estimated to be worth US$261 BILLION by 2025.
The Motley Fool UK analyst team has just published a comprehensive report that shows you exactly why we believe it has so much upside potential.
But I warn you, you'll need to act quickly, given how fast this 'Monster IPO' is already moving.
Click here to see how you can get a copy of this report for yourself today
More reading
The Tesla share price is down over 30% this year! Will it recover?
The Glaxo share price and dividend are both falling. Here's why I'm not buying today
Could the stock market plunge by 50%? Here's what Warren Buffett would do
My plan for achieving £300 a month in passive income
What's next for the Evraz share price?
Stephen Wright owns shares in Amazon and Meta Platforms. John Mackey, CEO of Whole Foods Market, an Amazon subsidiary, is a member of The Motley Fool's board of directors. Randi Zuckerberg, a former director of market development and spokeswoman for Facebook and sister to Meta Platforms CEO Mark Zuckerberg, is a member of The Motley Fool's board of directors. The Motley Fool UK has recommended Amazon. Views expressed on the companies mentioned in this article are those of the writer and therefore may differ from the official recommendations we make in our subscription services such as Share Advisor, Hidden Winners and Pro. Here at The Motley Fool we believe that considering a diverse range of insights makes us better investors.