In the last several weeks, Bitcoin has received a lot of ink. And we're not referring to news coverage here.
According to a research published by Crypto Head, consumers are more interested in getting crypto-related ink done this year than they were last year.
Based on the report, interest in crypto tattoos surged by a whopping 222 percent in the last year, Google search volume and Instagram hashtag data show.
Related Article | Binance Plans To Acquire Brazilian Securities Brokerage
Crypto Tattoo Searches Climb
The word "crypto tattoo" produced approximately 1,900 searches, according to statistics.
The analysis discovered that the most tattooed cryptocurrency — #bitcointattoo — has lately generated 996 Instagram posts as users demonstrate their enthusiasm for the world's most sought-after digital currency by tattooing its symbol.
#Cryptotattoo came in second place with 956 Instagram posts, followed by #dogecointattoo with 11 and #ethereumtattoo with six.
Ethereum (ETH), the second-largest cryptocurrency by market value, had the fewest tattoo-related searches, with only six for #ethereumtattoo.
Bitcoin Ink Popularity Growing
Along with Google search data, Crypto Head researchers evaluated analytics from Instagram.
On top of the research, other social media platforms like Facebook and Twitter have a slew of posts including the hashtag "#cryptotattoo."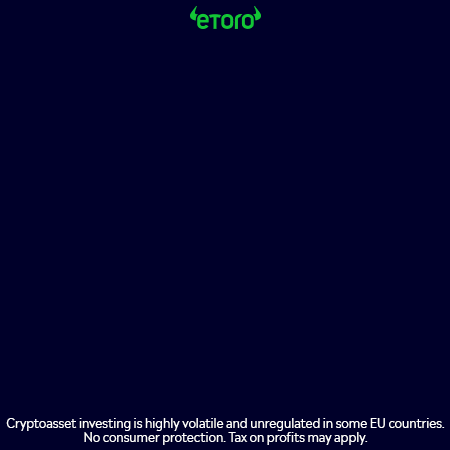 The hashtag "#bitcointattoo" is also extremely popular on Twitter, where a bevy of users have published images of their Bitcoin-themed tattoos over the last few years.
Related Article | Binance Shuts Down Ontario Users From Its Platform – Will It Restrict Other Canadian Provinces?
Crypto total market cap at $1.84 trillion on the daily chart | Source: TradingView.com
CEO Supports NFT Tattoos
Mike Novogratz of Galaxy Digital is well-known for being on the cutting edge, including in fields such as the metaverse and even psychedelic medicine and, most recently, the art of converting tattoos into non-fungible tokens.
In October of last year, the CEO tweeted that he will be meeting with a tattoo artist to discuss converting her work to NFTs, and she might even give him a tattoo.
Novogratz fearlessly solicited comments from the Twitterverse.
A Cardano logo; a "supernova blockchain heroes" tattoo; a Satoshi Nakamoto emblem; a sarcastic suggestion that the tattoo artist put some hair on his head; and even Yakuza cats were suggested.
A Tattoo Digital Currency? Why Not?
Meanwhile, in response to the tattoo industry's increasing needs, a group of notable tattoo artists launched last year the TattooMoney initiative, a clearance system and sales platform.
As digital money becomes more widely used, the founders of TattooMoney collaborated with industry professionals to establish a cryptocurrency named "TAT2" for the tattoo business.
Along with this new type of currency, TattooMoney has unveiled a brand-new supporting platform, NFTattoo, to facilitate the exchange of designs and ideas amongst artists.
The main objective of TattooMoney is to trade $TAT2 digital money and settle in the tattoo infrastructure.
The project is growing rapidly enough that it will eventually serve the entire industry system in its numerous facets.
Featured image from Pinterest, chart from TradingView.com