When share prices go down – as they inevitably do from time to time – a lot of investors make what I think is a big mistake. They worry about the harm the falls might do to their retirement planning at exactly the moment they could be seizing an opportunity to retire sooner. Here is how I would use a stock market correction to try and bring forward my retirement.
Mr Market
Investor Ben Graham suggested that people should not focus on the day-to-day pricing of shares. The stock market, he reckoned, was like someone who offered to buy or sell shares to you each day at a certain price. But, just like a salesman knocking at the door, you don't have to buy (or sell).
A dramatic fall in the price of a stock I own just reflects how 'Mr Market' currently feels about it. But I can choose to do nothing and keep the shares. If I am buying shares with a long-term perspective because I think the business has good future prospects, a fall in the share price should not dramatically change my valuation of the company. Indeed, if Mr Market offers me a lower share price, that could be good news for my portfolio.
Buying cheap shares in quality companies
If I invest in a company I think has good long-term prospects, a share price fall could offer me an opportunity to buy more shares for my retirement portfolio cheaper than before. By increasing my own returns from the company's performance compared to buying at the higher price, hopefully I could afford to retire earlier.
To illustrate this, consider investment manager M&G. At the start of this year, I already liked its business model and dividend yield of 8.7%. But last week, the M&G share price tumbled amid a stock market correction. The yield at that time rose to 10.2% — but only briefly. The company issued encouraging annual results and the share price recovered.
If I had put £10,000 into M&G shares at the start of this year, and reinvested my dividends each year, after 25 years I should have earned around £77,300 of dividends. But if I bought my shares last Monday when they yielded 10.2%, I would expect to hit that target three years earlier. The difference between 8.7% and 10.2% may sound small. But the power of long-term compounding means buying shares I already want to own in a stock market correction could help me retire years early.
Handling a stock market correction in reality
My example above presumes that M&G holds its dividend flat. Its policy is to do so, or even to increase it, but that is never guaranteed. Over decades, all manner of unforeseen problems could cause the business to cut its dividend. I also ignore the impact of any change in the M&G share price in my example and how it could decline further after I have bought it.
Still, I think the example helps illustrate how using a market correction to load up on shares I already find attractive can significantly improve my long-term returns and help bring retirement closer. I would choose a diversified portfolio of shares and be ready to act when I see quality shares on sale.
The post How I'd use a stock market correction to retire early appeared first on The Motley Fool UK.
FREE REPORT: Why this £5 stock could be set to surge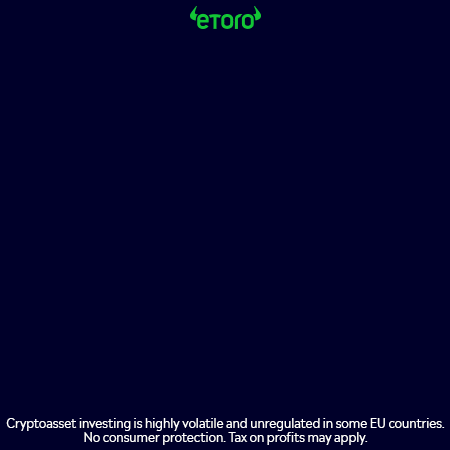 Are you on the lookout for UK growth stocks?
If so, get this FREE no-strings report now.
While it's available: you'll discover what we think is a top growth stock for the decade ahead.
And the performance of this company really is stunning.
In 2019, it returned £150million to shareholders through buybacks and dividends.
We believe its financial position is about as solid as anything we've seen.
Since 2016, annual revenues increased 31%
In March 2020, one of its senior directors LOADED UP on 25,000 shares – a position worth £90,259
Operating cash flow is up 47%. (Even its operating margins are rising every year!)
Quite simply, we believe it's a fantastic Foolish growth pick.
What's more, it deserves your attention today.
So please don't wait another moment.
Get the full details on this £5 stock now – while your report is free.
More reading
What's next for the BAE Systems share price?
Is the Tesla share price a bargain under $800?
The Alibaba share price is down 30% this year. Will it recover?
The Burberry share price just hit fresh 52-week lows! Do I smell a bargain?
My favourite Stocks and Shares ISA buys right now
Christopher Ruane owns shares in M&G. The Motley Fool UK has no position in any of the shares mentioned. Views expressed on the companies mentioned in this article are those of the writer and therefore may differ from the official recommendations we make in our subscription services such as Share Advisor, Hidden Winners and Pro. Here at The Motley Fool we believe that considering a diverse range of insights makes us better investors.