With the annual ISA deadline just a couple of weeks away, like many investors I have been thinking about my investments. If I had a spare £500 right now, here is how I would invest it before the Stocks and Shares ISA deadline.
Long-term passive income streams
I would put at least some of the funds into shares I reckoned could pay me passive income in the coming years.
For example, tobacco company Imperial Brands currently has a dividend yield of 8.6%. The company benefits from owning a range of premium brands, such as John Player Special and Lambert & Butler. That gives it pricing power, so it can use price increases to help offset falling volumes as smokers quit the habit. The company has also been developing a range of non-cigarette tobacco products. So although I do see declining cigarette use as a risk to both revenues and profits, I think this passive income generator may be able to keep paying dividends for years to come.
I also would think about putting some of my £500 into financial services provider M&G. Like Imperial, the company currently offers a dividend yield of 8.6%. I think the long-term demand for investment products should be strong. That could help M&G maintain a steady stream of profits to help fund its dividend. One concern is the risk of customers leaving it for a competitor. But the company reported a net inflow of client funds last year and was confident enough about its business to raise the dividend, albeit only fractionally.
Growth focus
I could also use some of my ISA allowance to buy growth shares.
One I like the look of at the moment is retailer JD Sports. After an 11% fall in its share price over the past year, I think JD Sports now offers me a compelling growth story at an attractive price. Demand for its offering of casualwear and athletic products is likely to remain robust. The company has a proven retail formula. Rolling that out in new markets and building its presence in countries where it already operates could allow it to keep growing. Its most recent revenues and profits both set new records. The withdrawal of government stimulus in the key US market could hurt sales. But with an eye on the future, I see JD Sports as a long-term growth story to tuck away in my Stocks and Shares ISA.
Another UK growth share I would consider buying for my ISA is beaten down online retailer Boohoo. It has seen double-digit percentage annual sales growth in recent years. Even though supply chain issues threaten some of its sales, it said the past year also delivered double-digit sales growth. Cost inflation is a threat to profits, but I think the company will be able to overcome that with time by increasing its prices. Even after a recent rally, this penny share is over 70% cheaper than it was a year ago.
Beating the Stocks and Shares ISA deadline
£500 is enough to let me invest in more than one company. That diversification could help me reduce the risk to my ISA if one of the shares I buy does poorly.
The post How I'd invest a spare £500 before the Stocks and Shares ISA deadline appeared first on The Motley Fool UK.
FREE REPORT: Why this £5 stock could be set to surge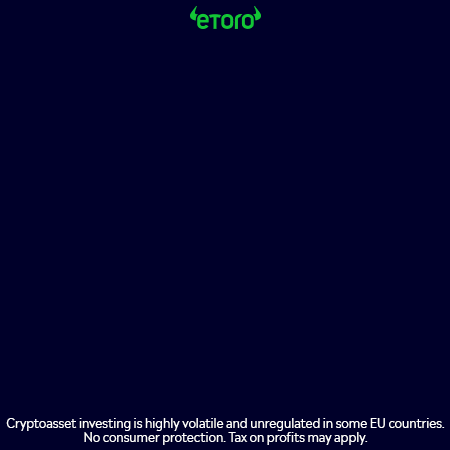 Are you on the lookout for UK growth stocks?
If so, get this FREE no-strings report now.
While it's available: you'll discover what we think is a top growth stock for the decade ahead.
And the performance of this company really is stunning.
In 2019, it returned £150million to shareholders through buybacks and dividends.
We believe its financial position is about as solid as anything we've seen.
Since 2016, annual revenues increased 31%
In March 2020, one of its senior directors LOADED UP on 25,000 shares – a position worth £90,259
Operating cash flow is up 47%. (Even its operating margins are rising every year!)
Quite simply, we believe it's a fantastic Foolish growth pick.
What's more, it deserves your attention today.
So please don't wait another moment.
Get the full details on this £5 stock now – while your report is free.
More reading
I want to retire early Here's how a market crash could help me do just that
What should I invest in right now?
Confident ISA investor: "Why I'm not worried about a stock market crash"
FTSE 100 shares I'd buy with £5k
3 UK shares to buy before the ISA deadline
Christopher Ruane owns shares in Imperial Brands, JD Sports, M&G and boohoo group. The Motley Fool UK has recommended Imperial Brands and boohoo group. Views expressed on the companies mentioned in this article are those of the writer and therefore may differ from the official recommendations we make in our subscription services such as Share Advisor, Hidden Winners and Pro. Here at The Motley Fool we believe that considering a diverse range of insights makes us better investors.