PRESS RELEASE: Koinly is a top-rated cryptocurrency portfolio tracker and calculator for investors, traders, and accountants. It has many unique features that set it apart from other software. This article will highlight five reasons why Koinly is the best cryptocurrency tax software available today. You have access to a variety of wallet and exchange integrations, Cardano support and DeFi support, as well as support for liquidity transactions and compatibility with multiple other countries.
A wide range of integrations
Koinly is the best choice for anyone looking to obtain a crypto tax report, track inventory, or help an accountant navigate through a maze involving transactions. It's a crypto tax calculator that makes taxes fun. It has a lot of integrations and features that make it very easy to meet all your crypto tax needs.
Koinly allows one to track cryptocurrency assets and taxes across all wallets, blockchains, and exchanges. It's now easier than ever to see your total holdings and portfolio growth. You can view the actual ROI, invested fiat, income overview and preview profit/loss and capital gains free of charge. You can also generate tax documents whenever you need them. Koinly's Tax Calculator can assist with filing tax returns and filing tax reports. It does this in compliance with any country's tax regulations. Koinly will generate filled-in IRS tax forms for anyone who is located in the USA. International support is available for those who live in Canada, Germany, the UK and other countries. Koinly allows taxpayers to export transactions to tax software such as TurboTax or TaxAct.
You can now say goodbye to incorrect tax reports and absurd gains. With Koinly, anyone can view their transactions to find any issues. Double-entry ledger systems make it simple to troubleshoot. Every change in a person's assets balances is backed up by an entry. To verify that all imported data has been correct, an auto-import verification tool checks wallets via API. Koinly highlights any errors caused by incorrectly imported transactions or missing transactions. It skips duplicate transactions regardless of whether they are via CSV or API files. It is not necessary to keep track of what was imported and what is brand new.
Koinly integrates with 350+ exchanges, like Binance, Coinbase, and AscendEx. 50 wallets (like Ledger and Trezor) and 11 services (like Nexo and BlockFi) allow you to view all transactions in one place. There's no need to switch between platforms. You can sync your data to Koinly, and see a complete view of all trading activity.
Support for DeFi
Koinly can automatically import all liquidity transactions and trades from Uniswap, Sushiswap, Cream, Value, Balancer and many other DeFi platforms. This is done when a user creates a new ETH, BSC, or Polygon wallet. It is important to know what DeFi is, and the tax implications of DeFi investments. DeFi is more than one concept. It refers to all financial applications that are built with blockchain technology or cryptocurrency. DeFi protocols (smart contract) are programs that can be autonomously programmed to perform specific functions.
The DeFi protocol addresses problems in traditional financial services. To get a loan from a bank, someone will need to show identification and proof of income. They also have to prove their residency. DeFi is easy to use. All one has to do is deposit their asset into the protocol and it will do the rest. The protocol determines the rules, terms, and conditions. The protocol will cancel a contract if the recipient cannot pay back the payments. This is one example of DeFi protocols out of many. With DeFi protocols, a user can do almost anything via centralized crypto exchanges.
Send money to anybody

Stream money worldwide
Open a savings account
Tokens, fiat currency, coins and fiat currency
Build and manage a financial portfolio
Borrow funds with collateral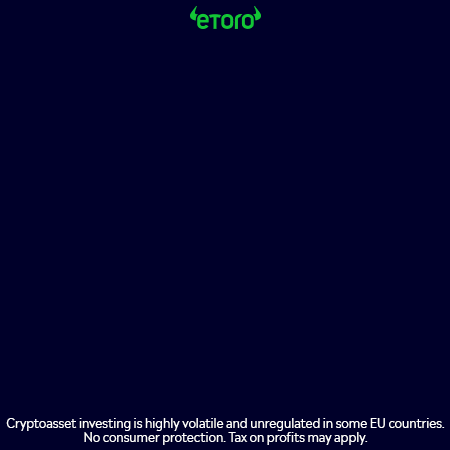 Margin, leveraged trading and derivatives
Own funds to earn interest and rewards
Access and make investments in stable currencies
Crowdfund new DeFi services, platforms, and apps
Get insurance
Place a wager on the outcome of current events
Although tax offices do not yet have specific guidelines for DeFi taxes, they have provided clear guidance regarding crypto taxation. Because cryptocurrencies are assets, taxation applies to them in two ways. Income tax and capital gains tax. This depends on whether a crypto investment is considered regular income or regular income disposal. It can be difficult to know what tax applies to an investment. Koinly, a crypto tax calculator software, makes it easier.
The Koinly cryptocurrency tax software calculates all taxes, DeFi and other crypto taxes. To use Koinly, one must either sync their wallets or exchanges with API or import a CSV file containing all of their crypto transactions. Koinly will identify the different crypto transactions and apply tax. However, the data should be automatically labeled. If it isn't, users can tag DeFi transactions with loan interest, interest payments received from the pool or as rewards.
Koinly supports over 100 countries
Koinly, which supports more than 100 countries, is an excellent option for international tax reports. You can find it in:
USA

UK
Canada
Australia
Brazil
New Zealand
Denmark
Finland
France
Germany
Japan
Koinly creates localized versions tax reports for people who move from one country to another. It does more than simply change some currency numbers. Koinly will automatically provide additional tax reports for people who move from the USA to Australia.