Genoskishi Online was created under license from Elemental Knights Online, a Japanese 3D MMORPG. Essentially, GensoKishi Online is a new version of Elemental Knights Online, which received the "Game of the Year Gold Award" in Taiwan in 2012 and has gained over 8 million players worldwide. At its core, this is a 3D Massively Multiplayer Online game (3D MMO) and the service offered combines aspects of NFT and GameFi through a metaverse environment with the overall goal of ushering in a new fantasy world economy using blockchain technology.
Elemental Knights Online was initially released as a Japanese online game on FeaturePhone, and it has subsequently been made accessible on Google Play, AppStore, Nintendo Switch, and PS4, among other various platforms. The company has been working on their game for over 13 years during which time numerous players have stated that the team has gained their trust and achieved a lot for both the game itself and the community.
What's so special about GensoKishi?
Since the launch of its website and several social networking services on December 2nd, 2021, GensoKishi Online has achieved multiple records and accolades. In the first 20 days of its debut, the community grew to over 100,000 members which have now grown to more than 230,000.
Moreover, it became the quickest project ever established by Trustpad, a decentralized multi-chain fundraising platform, selling out in only 20 seconds which is also a record for all projects. As if that weren't enough, the launch pool on Bybit, one of the world's major crypto exchanges, had a record 69,000 participants and a total stake of more than $220 million to receive the $MV token.
On March 6th, the project set a new record on the crypto exchange MEXC by similarly becoming the fastest project ever to accomplish its target on Kickstarter in just 10 minutes, and $MV was also officially listed on the exchange on March 7th.
In addition, $MV was recognized as the second most held out of more than 1,000 projects developed on Polygon, thereby demonstrating high hopes for what can be achieved in the future.
What about partnerships?
In this business, it is vital to establish key strategic partnerships in order to ensure long-term development.
On February 25th, 2022, the team announced a collaboration with Soulz, one of the world's most popular NFT projects. Recently, GensoKishi joined with Aavegotchi, one of Gamefi's major projects. Finally, GensoKishi also aspires to be a portal to the metaverse.
When it comes to partnerships, GensoKishi Online has a proven track record of collaborating with world-class Japanese IPs and the team hence wants to harness its original ties to hopefully work alongside many more IPs, company owners, and NFT initiatives in the foreseeable future. Key partnerships have also been set up with Testnet Ventures. Ryo Morikawa, Masaki Kato, and Norihiko Uwabo have all joined as ambassadors as well.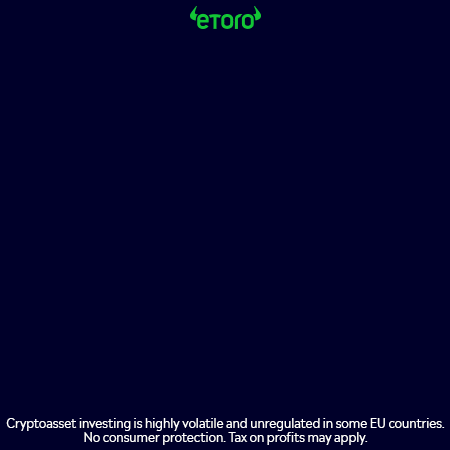 UGC
User-Generated-Content (UGC) is a feature in GensoKishi Online that allows users to create their own dungeons, monsters, equipment, characters, maps, weapons, items and so on and place them within the metaverse, thereby providing an even more immersive and dynamic experience.
Companies may develop their ideal world and game within GensoKishi Online by working with the project rather than building a 3D MMORPG from scratch, however it is required to purchase LAND from GensoKishi Online for $MV in order to do this.
The metaverse of "Gensokishi Online" is not limited to games, but can also comprise a variety of spaces and commercial facilities. In the near future, plans include shopping malls, museums, and concert halls.
$MV(Metaverse) token
There are a few reasons behind $MV's success. As the project is based on Elemental Knights, which has already been in existence for a long time, GensoKishi did not need to seek extra finances nor spend considerable cash. This is primarily due to the project's low valuation, which allowed it to proceed without the involvement of any significant investors, as if a venture capitalist or wealthy investor purchased the tokens early on, it would cause enormous selling pressure down the line.
Presently, GensoKishi Online is also operating a staking program in which depositing $MV earns the in-game currency called $ROND, and the number of users staking MV to acquire $ROND is actively growing even now. As a result, the tokens are under less selling pressure. Because the number of individuals holding $MV in anticipation of GensoKishi Online is rising, the price is also expected to climb with excellent fundamentals. $ROND will also be listed on several CEXs before the end of the year.
Whitelist for a total of $10,000 in-game currency ROND
Gensokishi Online is running a whitelist lottery for a total of $10,000 in $ROND starting 3/14. 100 people drawn by lottery who complete the task will be entitled to purchase up to $100 of $ROND each.
The only way to get $ROND at this time is by staking MV and since the number of $ROND earned by staking decreases as the number of staking MV increases, ROND is scarce, so we hope you will take advantage of this opportunity to win $ROND by entering the drawing.
Access the WhiteList campaign here
Roadmap and overall vision
Ultimately, there is so much more to look forward to when it comes to GensoKishi. Despite all of the aforementioned accomplishments, the community can expect NFT auctions, closed alpha and beta tests, and more as per the official roadmap. Needless to say, GensoKishi is a name that everyone should have on their radar as it looks to revolutionize the metaverse, NFT, crypto and gaming sector.