Female pensioners in the UK currently have an average income that is £18 per day (or £6,570 per year) less than their male counterparts, new research has shown.
According to the Women Against State Pension Inequality (WASPI), male pensioners currently live on £44 per day, while female pensioners live on only £26 per day. This means men have 70% more to live on.
So what's behind this huge pension income gap? And more importantly, how can future female retirees increase their pension savings in order to avoid a similar fate? Let's take a look.
[top_pitch]
Pension savings: how much does each gender have saved up on average?
WASPI examined data from the Department for Work and Pensions (DWP) and the Office for National Statistics (ONS) to determine how much pensioners aged 65-74 in the UK receive per day from their private pensions and the State Pension on average.
They discovered a significant disparity in private pension savings between men and women.
Men aged 65-74, for example, currently have an average of £182,700 saved up in their private pensions. On the other hand, women of the same age group only have £25,000 saved up.
How much is the retirement income of men compared to women?
By using an annuity calculator, WASPI found that a pension pot of £182,700 delivers a pension of £612.19 per month or £20.20 per day for men.
On the other hand, a £25,000 pension pot delivers a monthly income of £77.50 per month or £2.50 per day for women.
Meanwhile, analysis of DWP data revealed that, on average, men receive a State Pension of around £170.50 a week while women get £164.74.
What's behind the big pension savings gap between men and women?
According to WASPI, the reason for the sharp disparity between men's and women's private pension savings is that women, who already face a number of disadvantages, including a significant gender pay gap and who also frequently have to balance work and care responsibilities, were not given enough time to adjust their pension saving plans after the State Pension age was raised from 60 to 66.
According to Angela Madden, chair and finance director of WASPI, had older female pensioners known that they were going to retire six years later than they originally thought, they would have been able to plan better.
[middle_pitch]
How can future female pensioners boost their retirement income?
For future female retirees, the best way to ensure that your retirement pot is sufficient and can adequately support you is to start saving into a pension early. It could be a workplace or even a private pension that you open yourself. 
Starting early, preferably as soon as you get your first paycheque, will help you take full advantage of compounding and could result in a much bigger pot.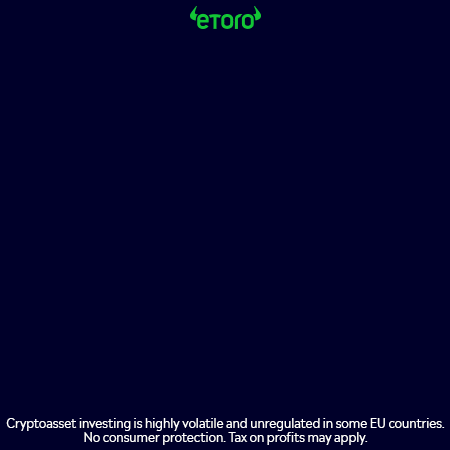 Once you have enrolled in a pension scheme, there are several things you can do to boost your pot even further.
1. Increase your contributions
If you have a workplace pension, increasing your contributions is a quick and easy way to boost your pot. Even small extra contributions can make a significant difference over time.
Some employers might actually match your contributions. So, if you increase what you pay into your pension, they will also increase what they pay.
2. Consolidate your pension
It's likely that by the time you retire, you'll have worked for several employers, meaning that you may have amassed different pension pots. If that's the case, consider consolidating your pensions into one scheme for easier monitoring and management.
You could, for example, combine all of your pots into a single scheme that charges lower fees. This could result in a better performing pot and a higher retirement income.
3. Add windfalls to your pension
If you happen to run into a windfall, like an inheritance or a large monetary gift, consider putting it into your pension rather than splurging.
A lump-sum payment into your pension will give it an instant boost in the form of tax relief, and over time, it will translate to more growth for your pot.
4. Delay taking income from your pot
Delaying taking income from your pension pot can also give your money more time to grow and could therefore result in having more income when you finally retire.
What about your State Pension?
There are also ways to boost what you can get as State Pension. For example, if you currently have gaps in your National Insurance record, you can fill them up by paying Voluntary National Insurance contributions. 
Like with personal pensions, you could also choose to delay taking your State Pension. Your payment will rise by 1% for every nine weeks you delay taking your State Pension or about 5.7% per year.
For someone receiving the full State Pension of £9,339.30 per year, this could translate to a bonus of almost £515 per year.
The post Gender pension gap leaves women more than £6,500 a year worse off appeared first on The Motley Fool UK.
Is this little-known company the next 'Monster' IPO?
Right now, this 'screaming BUY' stock is trading at a steep discount from its IPO price, but it looks like the sky is the limit in the years ahead.
Because this North American company is the clear leader in its field which is estimated to be worth US$261 BILLION by 2025.
The Motley Fool UK analyst team has just published a comprehensive report that shows you exactly why we believe it has so much upside potential.
But I warn you, you'll need to act quickly, given how fast this 'Monster IPO' is already moving.
Click here to see how you can get a copy of this report for yourself today
More reading
Should I buy Amazon shares before the stock split?
Stock market sell-off — will it end soon?
These were the six most popular passive investment funds in February
The Evraz share price is in penny share territory. Time to buy?
Revealed! The stocks investors are flocking to in order to avoid paying Inheritance Tax