Press Release — The New Platform Will Allow NFT Holders to Leverage and Sell IP Rights to Brands and Fans for Commercials, Video Games, Movies, Merchandise, and More 
Feature.io's Onchain NFT Licensing Marketplace
Feature.io, the premier Web3 studio powering the future of entertainment across meta, digital and traditional media spaces, has launched its intellectual property (IP) NFT licensing marketplace. Feature's NFT licensing marketplace uses the same cutting-edge technology trusted by Coinbase to cast the upcoming three-part CG-animated series, The Degen Trilogy. This technology is now available to all Bored Apes and World of Women owners and opening to the owners of other NFT collections with commercial rights soon.
Feature.io has created a unique platform that enables individuals to leverage and sell intellectual property rights associated with their art without selling their actual NFTs. The marketplace creates a new opportunity for NFT holders to generate passive income while showcasing their NFTs in new environments, garnering brand equity for their specific art, and providing additional value for the project and its community, expanding the brand around their NFT while simultaneously experiencing the benefits of holding. Alternatively, brands, entrepreneurs, fans, and art enthusiasts alike can utilize any individual's intellectual property listed on the platform for various use cases like commercials, movies, TV shows, video games, merchandise, and more.
"This is a new frontier for IP. We look forward to empowering creators and their communities with a platform where licensing opportunities can be accessed and leveraged by all," says Steven Ilous, CEO and Co-Founder of Feature. "Where licensees can acquire Web3-based IP for use in an unlimited variety of commercial use cases. This is just the beginning for Feature as we pioneer new technologies that place creative content at the forefront, including this new on-chain transaction layer,"
If you want to know more about latest news on Crypto, Blockchain and Bitcoin Visit The Daily Encrypt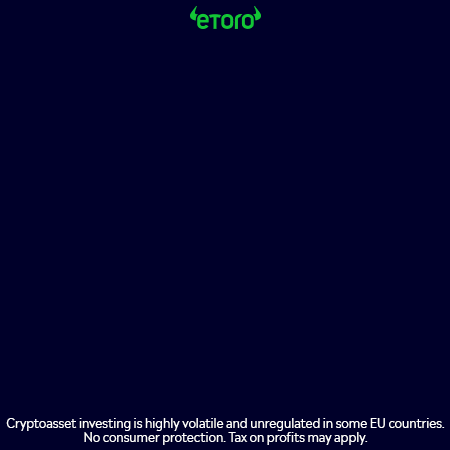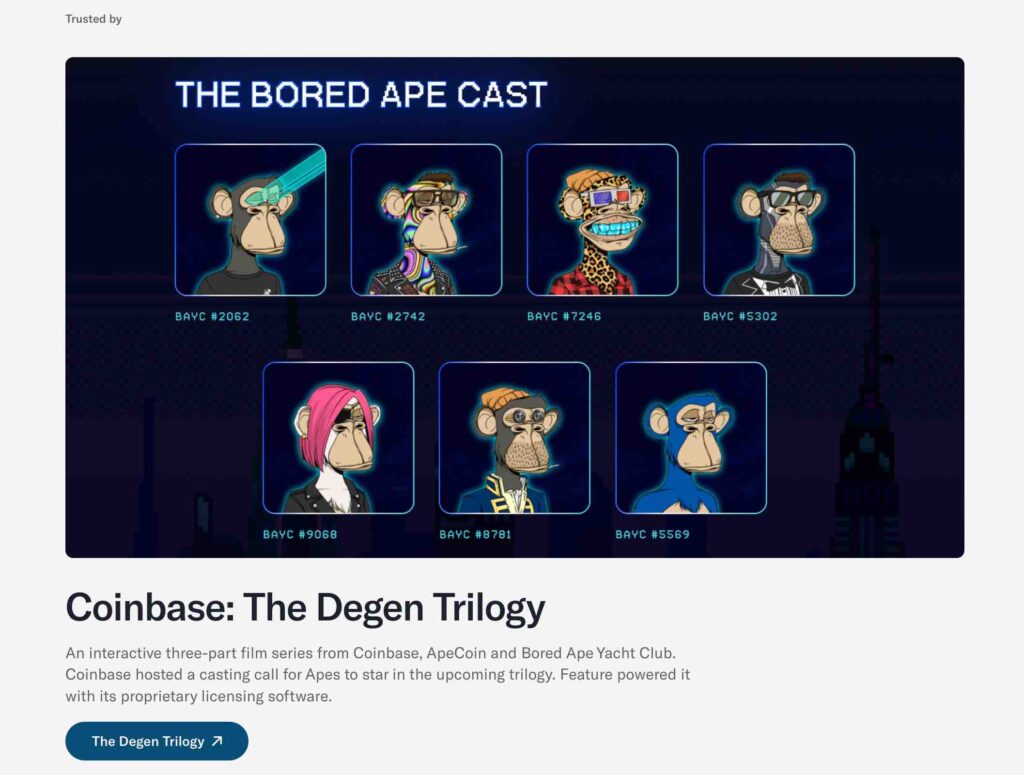 As the team at the forefront of blockchain entertainment building unique Web3 franchises such as Ben Mauro's HUXLEY Saga and the Season 3 launch of Netflix's Love, Death + Robots, Feature uncovered a need for a blockchain native licensing platform. Many projects in the space offer opportunities for holders to leverage IP rights associated with their NFTs, including the HUXLEY Robots, which include personal use rights incorporated on-chain, a future-forward integration pioneered by Feature. Recognizing that utility is paramount to the holders' experience, Feature set out to provide a platform to enable holders to wield the rights associated with their NFTs.
One of the earliest projects available to shop on the Feature licensing platform will be Yuga Labs' Bored Ape Yacht Club, followed by World of Women and many more soon to come. Licensees may seamlessly acquire commercial rights associated with NFTs for use in various media and commercial applications for the first time on an automated marketplace. To license an NFT, licensors (NFT owners) connect their wallets to the Feature marketplace, determine the rights they wish to offer for licensing, the duration and desired fees, and then publish the availability for potential licensees to evaluate. Upon completing a license, licensors will receive payment to their crypto wallet.
Feature has created a seamless process for selling and purchasing these NFT rights with their new licensing platform. Each NFT represents a legally enforceable licensing agreement that anyone may find in the token metadata or by connecting a wallet at feature.io/licensing. Each licensing transaction creates two NFTs; one for the licensee and one for the licensor. The licensor NFT is bound to the underlying NFT (i.e., BAYC #1234) and follows the NFT to the new owner if transferred or sold. The licensee NFT may be sold or transferred, and the new licensee will be under the same terms as highlighted in the agreement. NFTs govern ownership of the token, not the underlying IP rights. 
Early adopters will have the opportunity to be the first to create licensing listings for their NFTs, and have a chance to be chosen to be highlighted on the Feature site and within their marketing materials via an optional commercial display agreement that provides compensation.
For more information, visit Feature.io/Licensing