Clothing retailer N Brown Group (LSE: BWNG) has seen its share price collapse by a third so far in 2022. Could this represent a top dip-buying opportunity for value lovers like me? Here's why I'd buy this unloved penny stock right now.
Retail sales fall
N Brown undoubtedly faces some significant dangers as the cost of living crisis worsens. According to the Centre for Economics and Business Research (CEBR), retail sales unexpectedly slipped 0.3% in February. It noted that "price rises in excess of earnings growth are now eroding consumer spending power".
Clothes sales continued to rise in February. However, in my opinion these are also in danger of reversing sharply. As the CEBR noted: "the squeeze on household budgets is set to worsen over the coming months."
Rising costs
On top of this, N Brown's profits are under immense threat from rising costs. In fact the retailer's share price collapsed on 3 March after it advised adjusted EBITDA in the current fiscal period (to February 2023) would match that of fiscal 2021 due to increasing outgoings.
The business said "we expect the well-publicised inflationary headwinds to affect our wider cost base" this year.  It added that freight rates — which were tipped to moderate — would likely remain "at an elevated level" in financial 2023 too.
Packed with potential
The threat to N Brown in the near term is climbing. But as someone who invests for the long haul I'm still thinking of adding the battered penny stock to my shares portfolio today. Recent share price weakness leaves the business trading on a forward price-to-earnings (P/E) ratio of 4.9 times. This is well inside the widely regarded bargain territory of 10 times and under.
I primarily like N Brown because of its focus on the plus-size segment of the fashion market. Its Jacamo and Simply Be brands pride themselves on catering to the needs of larger customers. This is a strategy that could pay off handsomely as this demographic grows.
Analysts at Statista, for instance, think that the global plus-size clothing market will be worth $260.8bn by 2028. That's up a whopping 34% from 2021 levels.
I also like N Brown's commitment to customers who are middle aged and older through its JD Williams brand. This division makes fashionwear for people aged between 45 and 65, a section of the population that it also tipped for robust growth this decade.
A top penny stock to buy
I also like N Brown's decision to evolve into an online-only business. It ditched its mail-order model several years back and more recently shuttered all of its stores. By focussing investment on its websites, it'll now be better placed to capitalise on steady growth of e-commerce over the next decade.
I'm aware that N Brown's share price could suffer fresh weakness in the weeks and months ahead. But as a long-term investor, I'm encouraged by its strategy of focussing on fast-growing fashion markets, one I think could deliver explosive profits growth. At recent prices, I think it's a great penny stock fpr ,e to buy.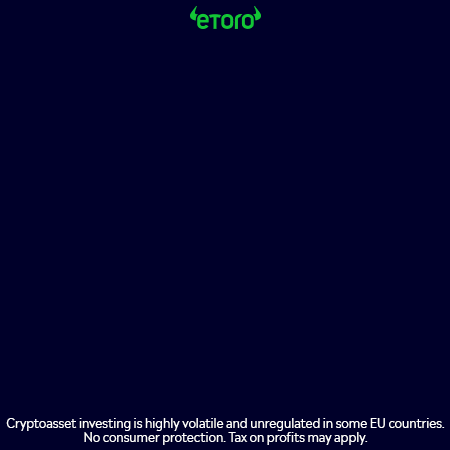 The post Dirt-cheap penny stocks! A falling UK share to buy in April appeared first on The Motley Fool UK.
FREE REPORT: Why this £5 stock could be set to surge
Are you on the lookout for UK growth stocks?
If so, get this FREE no-strings report now.
While it's available: you'll discover what we think is a top growth stock for the decade ahead.
And the performance of this company really is stunning.
In 2019, it returned £150million to shareholders through buybacks and dividends.
We believe its financial position is about as solid as anything we've seen.
Since 2016, annual revenues increased 31%
In March 2020, one of its senior directors LOADED UP on 25,000 shares – a position worth £90,259
Operating cash flow is up 47%. (Even its operating margins are rising every year!)
Quite simply, we believe it's a fantastic Foolish growth pick.
What's more, it deserves your attention today.
So please don't wait another moment.
Get the full details on this £5 stock now – while your report is free.
More reading
How I'd invest a £20,000 Stocks and Shares ISA for growth
£5k to invest? A cheap penny stock I'd buy to hold to 2032!
My favourite dividend shares to buy today
Is the Lloyds share price seriously undervalued?
Is the Scottish Mortgage Investment Trust about to take off?
Royston Wild has no position in any of the shares mentioned. The Motley Fool UK has no position in any of the shares mentioned. Views expressed on the companies mentioned in this article are those of the writer and therefore may differ from the official recommendations we make in our subscription services such as Share Advisor, Hidden Winners and Pro. Here at The Motley Fool we believe that considering a diverse range of insights makes us better investors.