The crypto market had been affected by the geopolitical issues that have arisen lately. With the Ukraine-Russia conflict still raging on, various financial markets are still feeling the heat. Sell-offs have been apparent which have led to asset values dropping. However, not all investors are deterred by the current climate. Inflow volumes show that investors still believe in the crypto market.
Bitcoin and altcoins alike all recorded a successful week of inflows. This follows months of largely negative sentiment leaving investors way of the market. Nevertheless, it hasn't stopped investments in the space as institutional investors continue to show that they still have faith in cryptocurrencies.
Bitcoin Takes The Lead
As always, bitcoin is the cryptocurrency with the largest inflow for the week. The pioneer cryptocurrency remains at the forefront of all investment in the market, proving to be one of the most lucrative digital asset investments over the last couple of years. The asset has continued to record inflows over the past month-and-a-half, and this week has been no different.
Related Reading | Ethereum Dominance Slides 3% In Last 24 Hours, Price Touches $2,500
Bitcoin saw its seventh consecutive week of inflows last week. With a total of $95 million flowing in the digital asset for the one-week period, it marked the largest single weekly inflow for BTC since early December. This comes despite the downtrends that have rocked the asset over the last couple of weeks, consistently breaking and losing footing above $40K.
It is a testament to the faith that investors continue to have in bitcoin. Despite the early December crash, investors have repeatedly shown that their money is still on bitcoin, and with last week's inflows, there is no doubt about this.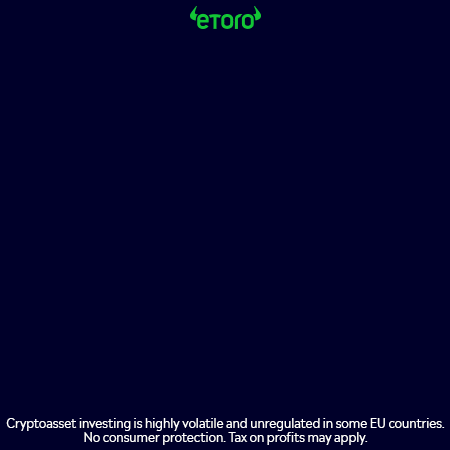 Crypto total market cap recovers after dip | Source: Crypto Total Market Cap on TradingView.com
Altcoins Get Love Too
There was a total of $127 million in inflows recorded for last week. As previously mentioned, bitcoin brought in the majority of this volume with $95 million of inflows in a single week. However, altcoins were not left out of the action.
In the same one-week period, Ethereum had also seen its largest one-week inflows in the last three months. The second-largest cryptocurrency by market cap has had a shaky three months since December but things seem to be turning for the better with last week's numbers. Ethereum saw $25 million of inflows last week, the largest of any altcoin.
Related Reading | Cardano (ADA) Founder, Charles Hoskinson Accused of Falsifying His Bio
Multi-asset investment products still remain an investor favorite. The previous week saw $8.6 million of inflows move into multi-asset investment products, bringing the total inflows over a one-year period to $104 million. It is also the category with the most inflows on a year-to-date basis, representing 3.6% of assets under management.
Solana, Polkadot, and Binance all saw $1.7 million, $0.9 million, and $0.4 million in inflows respectively. With Litecoin, Cardano, and XRP recording $0.4 million, $0.9 million, and $0.4 million respectively. Blockchain equities inflows were up to $7.7 million in the same time period.
Featured image from CNBC, chart from TradingView.com