Cryptocurrencies are volatile and high speculative assets, and you must be careful when exploring them. You should consider the potential impact of volatility and identify the best entry points. For investors willing to put up their money in these assets, ensure you first have a detailed understanding of the cryptocurrency market for maximum potential. In addition, find a reliable cryptocurrency broker that will ease your experience and support you with the right tools. For instance, UK traders will find top brokers recommended by expert researchers at Tradingguide.co.uk regardless of what they want to start trading.
Besides investing in cryptocurrencies, you can trade the asset without taking full ownership. Investors can decide to buy stocks of companies with stakes in cryptocurrency technology. However, note that buying stocks in companies investing in the asset can still carry the same risks as purchasing cryptocurrencies. In this regard, consider diversifying your money in ETFs or index funds, whereby multiple stocks are combined in one investment. Alternatively, trade cryptocurrency CFDs, which involve speculating on the asset's price movement without fully owning the underlying asset.
Nowadays, cryptocurrency investors are also trading asset for more profitability. It is one method of diversifying your investment portfolio that seems to work very well. First, however, you must identify the best cryptocurrency you want to trade, whether Bitcoin, Litecoin, Ripple, Ethereum, etc. Also, remember that cryptocurrency investment and trading carry risks of losing money, and you must conduct extensive market analysis before taking a plunge.
For instance, should your research on the cryptocurrency market make you believe that the asset has growth potential in the future, holding it long-term might be beneficial. But, if you aren't sure about the future of cryptocurrencies, timing the markets and taking short-term CFD positions is the way to go. However, not all countries allow cryptocurrency CFD trading, so ensure you confirm availability in your region.
As mentioned earlier, only the best broker will maximize your potential in succeeding at cryptocurrency trading and investing. Being the best means that a broker should meet all your needs regarding costs, reliability, and more. Most importantly, the broker must be regulated within your region for maximum experience. Some of the financial regulators to look out for include the Financial Conduct Authority (FCA) in the UK, the Commodity Futures Trading Commission (CFTC) in the US, etc.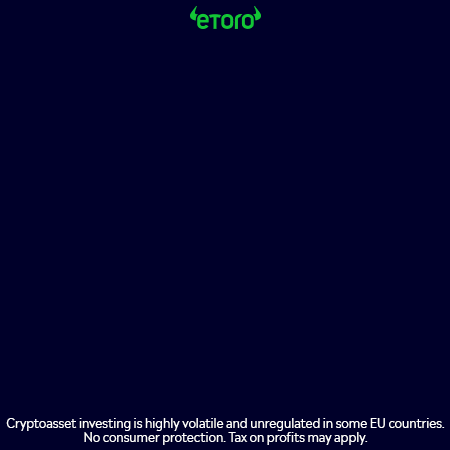 Lastly, cryptocurrency trading and investing allow you to explore different trading methods. For example, you can swing or day trade for short-term positions and make profits or losses based on your strategy. Long-term investments come as value and growth investing. As a result, you become more skillful, and it will be easier for you to trade or invest any asset without the need for guidance.
Conclusion
While it is easy to say that combining cryptocurrency investments and trading can pay off, conducting thorough research and markets analysis is the key to success. Create the best strategy for the trading method you plan to undertake at that moment. Remember that this asset is volatile, and its price is mainly driven by supply and demand. Therefore, when evaluating a cryptocurrency, ask yourself what will drive the demand and supply of the asset and create the best strategy for maximum profitability.
All in all, cryptocurrencies continue to become popular in most countries, and if you are a newbie, this is the best time to trade and invest in the assets. However, with risks involved in the activities, begin your venture with small amounts of money. Have a trading and investment journal to quickly identify the mistakes you make and learn from them. If you remain consistent, you will become a force to reckon with in no time.
Image: Pixabay