Many crypto exchanges send tax forms to the IRS, each with their own list of supported tokens and info that doesn't necessarily match up. This can create a lot of confusion for U.S. taxpayers. Luckily, Cointelli can swiftly and reliably create a unified tax report with the push of a button.
And if there are any inter-platform inconsistencies, Cointelli has a powerful error correction feature that lets users easily edit data. Cointelli's algorithms make it easy to compile all of the data from Coinbase, Binance, Kraken, and many others into one tax report. And all for the very affordable price of just $49!
What is the Best Software for Crypto Taxes?
American cryptocurrency traders and investors need all the help they can get when it comes to navigating the tax system effectively. Cryptocurrency has made things complicated for many people, as the IRS classifies it as 'property' for taxation purposes — dismantling a common misconception that there is no tax on crypto. U.S. investors, in particular, are having to pay more attention to reporting taxes on cryptocurrency. With bullish growth in cryptocurrency investment, and the market expected to grow massively, the U.S. government has ramped up its efforts to get its slice of the pie. The IRS first drafted its cryptocurrency tax rules back in 2014, and Washington has recently given the agency another $80 billion to track and catch tax evaders.
Crypto taxes aren't easy to wrap your head around. Doing them correctly often involves accurately reporting complex transactions across many crypto platforms. Thus, having the right software can be a lifesaver when it comes to getting it right in a timely manner. Cointelli is a cloud-based crypto tax preparation software solution that uses its unique technology to help individuals, businesses, and CPAs save more on crypto taxes. Cointelli specializes in helping users reap the most crypto tax benefits possible while reporting their crypto taxes accurately.
So, what else sets Cointelli apart? Well, the critical first step in calculating your crypto taxes with tax software is collecting and importing your transaction data from across multiple exchanges and wallets. This process may look straightforward, but there are some essential steps you need to take to ensure accuracy.
First, you have to check how many crypto exchanges and wallets the software supports. Cointelli, for example, supports a considerably larger number of major crypto exchanges than many competitors — and with full import capabilities. Examples of exchanges supported by Cointelli include major ones like Coinbase, Binance, KuCoin, and many more niche exchanges as well. To add to this, Cointelli also features support for at least 15 blockchains, including popular ones like Bitcoin, Ethereum, and even Dogecoin.
Cointelli offers support for more wallets and exchanges and provides the easiest methods of importing transaction data from across these platforms. These benefits also make Cointelli very easy to use for first-timers, making it an excellent pick when choosing your crypto tax software.
Reporting Taxes to the IRS
Many significant exchanges like Coinbase, Binance, and Kraken send different tax forms to the IRS (for instance, Coinbase reports 1099-MISCs and Kraken reports additional kinds of 1099 forms). However, these exchanges only know about the transactions that happen in their own systems. Each significant exchange also has its own list of supported cryptocurrencies, which won't necessarily match up with other lists. This is why it's so important to have a crypto tax software solution that quickly and accurately aggregates all of this information in one place and processes it for you.
Cointelli not only delivers these services, but makes them attainable for all, with full access available for a simple, flat-fee of $49 per year and no hidden costs. In addition, users can run the program for free to see how much they will be paying in crypto taxes, and won't pay anything until they decide to download the completed Form 8949. In addition to making it easy to fill out and download the completed reports and forms, Cointelli also has a seamless and easy-to-use interface and provides 24/7 customer service.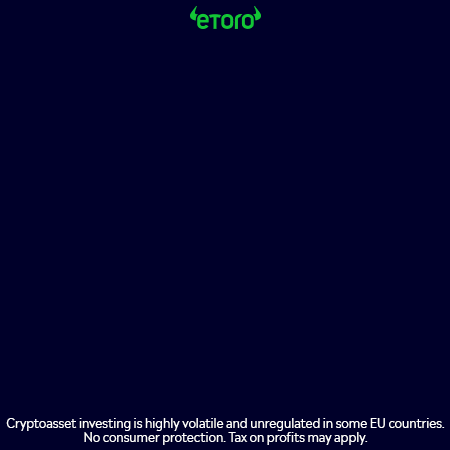 Importing transaction data into Cointelli from various exchanges like Coinbase, Kraken and Binance.US is a straightforward affair. But for anyone having trouble, Cointelli provides detailed and instructive guides and walkthroughs to show you exactly how it's done.
For example, to import your data from Binance.US, you would simply follow the steps below:
How to Import Exchange Data from Binance.US
First, sign up on Cointelli
Then, log in to Binance and create your API key
Copy and paste your API key into the page, as below
Once the import is complete, and the transaction data has been successfully added, you will be able to confirm your transactions. Once that's done, Cointelli will then prepare your Form 8949.
But what if you've traded somewhere else, like on Kraken or Coinbase? No problem! Just follow Cointelli's instructions for each exchange, and soon you'll have your tax forms in hand.
Click here for more information.
This article is intended to provide general financial information designed to educate a broad segment of the public; it does not give personalized tax, investment, legal, or other business and professional advice. Before taking any action, you should always consult with your own professional tax advisor for advice on taxes, your investments, the law, or any other business and professional matters that affect yourself or your business.
Cointelli is currently only available in the US. The above financial and tax information pertains to the US market.
This is a sponsored post. Learn how to reach our audience here. Read disclaimer below.