The adoption of cryptocurrency is expanding. With the performance of several prominent digital assets such as Bitcoin, Ethereum, Dogecoin, Tether, Ripple, and others, the perception of cryptocurrency is gradually changing.
Running on blockchain technology, more businesses and individuals now understand and accept crypto as a great potential asset for the future. As a result, it's no longer a surprise that many brands are using crypto as a means for payment and settlements for that exchange of products and services.
Globally, cryptocurrency has gone through a meteoric rise, causing several personalities to have a paradigm shift in their perceptions.
.Related Reading | Cardano Doubled The Reward For Hackers To Uncover Vulnerabilities In Its Blockchain
One of such instances is the recent move from Ken Griffin, the founder of Citadel, on his past stance against cryptocurrency and, precisely, Bitcoin. This change of the billionaire comes as his American multinational hedge fund and financial service firm move into the cryptocurrency market.
The cryptocurrency market is up by 6% | Source: Crypto Total Market Cap on TradingView.com
In an interview with David Rubenstein of Bloomberg Wealth, Griffin mentioned that the current geopolitical conflicts create remarkable downward slips of volatility with the markets.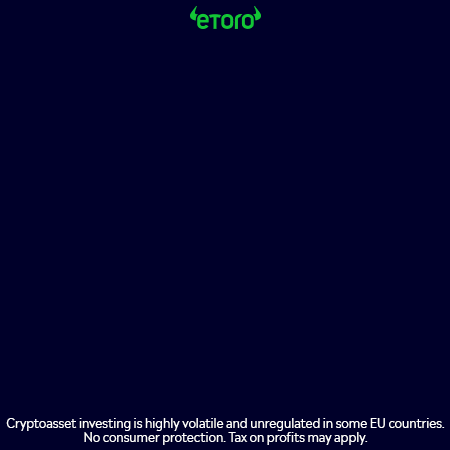 Concerning digital assets, the Citadel founder had a turnaround in his stance as he revealed the plans of his company stepping into the crypto market this year.
Ken Griffin On Launching Cryptocurrency Service Provider
The billionaire in the past has always kicked against cryptocurrencies as he told youths to desist from them. However, he now discussed Citadel's engagement in crypto markets in a few coming months.
Recall that in November 2017, Griffin had compared Bitcoin and the tulip bulb mania that occurred in Holland some hundreds of years past. He stressed that the back blow of the situation will be devasting and will also result in people shedding tears. However, at Griffin's negative poise, BTC was trading within $10,000.
In the Bloomberg interview, Griffin owned his wrong perceptions on digital assets. He changed his confession by acknowledging cryptocurrency's meteoric and reputable rise in the financial sector within the past 15 years.
Moreover, he said he had camped with the opposition and critic's side. Finally, the billionaire disclosed that the market cap of crypto reaching $2 trillion indicates this wrong anticipation for the system.
In its operation, Citadel creates global market analyses as it uses multiple strategies to serve its capital partners. So, it provides them with investment returns that top the market. The founder, Griffin, now prefers incorporating digital assets as part of the Citadel's strategies this year.
The Citadel founder commented that while he doubted the crypto space, people, in their millions, were plunging into the system. He stated that now as they intend to assist investors and institutions with their portfolio allocations, they should inevitably be a crypto market maker.
Related Reading | BitConnect Founder Charged With Masterminding $2.4 Billion Fraud
Citadel Securities had announced in January of its investment of about $1.15 billion. The investment passed through two top crypto venture capital companies, Paradigm and Sequoia Capital. Also, Citadel's assets under management are about $38 billion and have been valued at $22 billion after its investments.
Featured image from Pixabay, chart from TradingView.com