Holders of Argo Blockchain (LSE: ARB) stock have seen the shares move around a lot in the past few days. But over the past year, the overall movement has been mainly in one direction: down. The Argo Blockchain share price has lost 75% of its value in just 12 months.
Could this present a bargain buying opportunity for my portfolio?
Reasons for the fall
The company is heavily exposed to cryptocurrencies such as Bitcoin. It mines crypto itself. It also operates data centres that are optimised for tenants mining crypto. So, a fall in the value of crypto often spills over into the Argo Blockchain share price.
But I do not think that is the whole story. After all, the company's 75% loss of value in the past year is far greater than the 30% decline in the dollar value of Bitcoin over the same period.
Investors may be reacting to what they perceive as an overvaluation at Argo. Last year its shares soared 196%. But the share price fall may also reflect investor concerns about prospects for the business. A massive new data centre it is building in the US adds substantial costs for the company, at a time when the future of crypto is less clear than ever.
Crypto regulation
That lack of clarity comes from a number of countries banning crypto mining, while others seek to regulate it.
The US has been preparing a strategy for dealing with cryptocurrency, which is due any day now. Anticipation of what it might contain has helped boost the Argo share price this week. If the US decides not to ban crypto outright but rather to regulate it, that could help set a clearer framework for its mining and trading. For Argo, I think that could be positive, not least because the US location of its large new facility could provide a competitive advantage over miners in other countries.
Business performance
What concerns me a bit more about Argo right now is its business performance. Its February mining results were noticeably weaker than the month before. It pinned this on a network difficulty increase – which I think could remain the case in coming months – and cold weather impacting some of its facilities. But those are in Canada and the northern US, so I see that as a problem that could come back every year for the company.
My move now
I continue to see potential in the Argo business. Its data centres mean it could create value aside from its own crypto mining operations. Its strategy of sometimes selling some of its own crypto also means it can generate hard cash. Last month, it appears to have sold 163 Bitcoin or equivalent.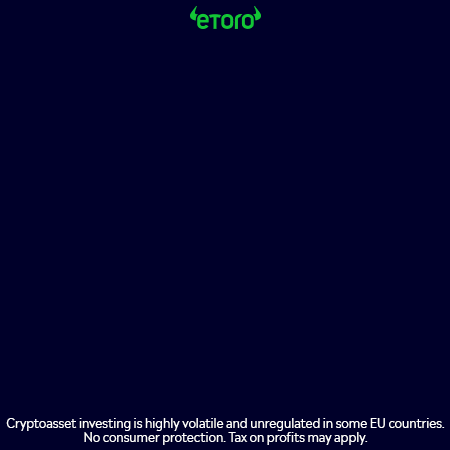 But the risks remain substantial. Not only are those the pricing and regulatory risks that affect all crypto miners. Argo is also taking a risk with the large expense of its new US facility. Depending on crypto pricing, that could turn out to be a very costly white elephant. For now, I am holding my Argo position without increasing it. I am waiting for future news on the US facility's completion and operation. Given the risks involved, I would not say that the Argo Blockchain share price is a bargain for my portfolio.
The post After tumbling 75%, is the Argo Blockchain share price a bargain? appeared first on The Motley Fool UK.
More reading
Argo Blockchain shares are falling: should I buy now?
Down 75%, could the Argo Blockchain share price rebound?
Christopher Ruane owns shares in Argo Blockchain. The Motley Fool UK has no position in any of the shares mentioned. Views expressed on the companies mentioned in this article are those of the writer and therefore may differ from the official recommendations we make in our subscription services such as Share Advisor, Hidden Winners and Pro. Here at The Motley Fool we believe that considering a diverse range of insights makes us better investors.
The content in this article is provided for information purposes only. It is not intended to be, neither does it constitute, any form of investment advice. Bitcoin and other cryptocurrencies are highly speculative and volatile assets, which carry several risks, including the total loss of any monies invested. Readers are responsible for carrying out their own due diligence and for obtaining professional advice before making any investment decisions.