I am looking for equities to add to my Stocks and Shares ISA, and I am focusing on opportunities in the FTSE 250. With that in mind, here are three mid-cap UK stocks I would buy for my portfolio today, considering their growth and income potential over the next few years. 
Stocks and Shares ISA buys 
The first company on my list is the FTSE 250 threads manufacturer Coats (LSE: COA). Over the past couple of years, this firm has transformed from a turnaround situation into a growth opportunity. It is the world's leading industrial thread manufacturer, one of those businesses that hardly gets the pulse racing.
But the company forms an integral part of the global clothing supply chain, and it has been benefiting from rising demand for its services.
According to its latest results release, reported revenues increased 29% in its 2021 financial year. Operating profit jumped 75% off the back of these figures allowing the company to reduce overall debts with additional cash flow. Going forward, management plans to invest its windfall profits in further growth opportunities.
Optimisation
It is looking to "optimise" its manufacturing footprint and workforce. These initiatives are expected to lower overall costs even as the group invests in new products. It launched 21 new products last year. These products contributed $37m in incremental revenue. 
Despite the company's strengths, there is no denying it will face some challenges. These include wage pressures and supply chain issues, both of which could hit profit margins in the near term. Further, like almost every other business, Coats will have to deal with competition in its primary market. 
Still, despite these risks and challenges, I think the FTSE 250 corporation could make a great addition to my Stocks and Shares ISA. With management planning to bring out new products over the next few years and optimise the company's manufacturing footprint further, I think it has a bright future. 
Supply and demand
The UK's private healthcare market is growing rapidly, thanks to a rising number of consumers who are willing to pay for treatment. The growing NHS backlog is pushing wealthy customers to find other options, generating additional business for private healthcare providers such as Spire Healthcare (LSE: SPI). 
This business is rising to the challenge. It reported revenue growth of 20% for 2021 and is investing in new facilities to help meet the growing demand for its services.
Indeed, last year the company invested £77m in new facilities and equipment. This was a 52% increase on the level of investment reported for 2020. The new facilities included replacement CT and MRI scanners. It is equivalent to around 7% of the group's revenue and 10% of the adjusted operating profit. 
Spire has also been helping the NHS deal with its extensive treatment backlog. It has agreed to provide the public healthcare service with facilities to help treat cancer. Since the start of the pandemic, 356,000 NHS patients have been treated in the company's facilities.
Need in the market
While some people might disagree with public funding going to private healthcare providers, it is clear that Spire is fulfilling a need in the market. The NHS clearly cannot deal with the growing patient backlog alone. Leaning on other providers in the sector makes a lot of sense. 
For its part, Spire is planning to continue to invest in its operations over the next year. It plans to expand its healthcare offering into new markets, including standalone diagnostic/minor treatment clinics and diabetes long-term condition management. 
Unfortunately, the firm's growth cannot be taken for granted. This is becoming an increasingly competitive market, and the costs of doing business are growing. Rising costs could impact the company's growth and spending plans over the next two years. If costs rise significantly, the company might have to put some of its growth plans on ice. This could impact patient care. 
Even after considering this fact, I would be happy to add the FTSE 250 healthcare provider to my Stocks and Shares ISA. As the demand for private healthcare in the UK continues to expand, I think the business can capitalise on this market growth over the next five to 10 years.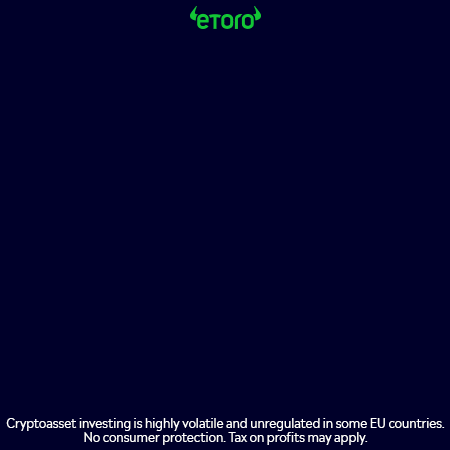 Stocks and Shares ISA opportunity
I have always been impressed by the way Wizz Air (LSE: WIZZ) has grown and developed over the past couple of years. Sadly, the company's growth plans have had to take a backseat, due to the situation in Eastern Europe. The outfit has a lot of exposure to the region and is the only EU airline with bases and aircraft in Ukraine. 
The company's exposure to Eastern Europe has spooked investors. The stock has fallen significantly since the Russia-Ukraine conflict began last week. 
While dealing with the fallout of this war is likely to be a significant challenge for the enterprise over the next few years, its operating model is unlikely to change. This suggests to me that now could be a good time to snap up some shares in this aviation challenger. 
Growth potential
The company's recovery is far from guaranteed. However, it is clear the demand for low-cost air travel is unlikely to fall significantly over the next decade. If the enterprise can survive the current crisis, it should be able to capitalise on this growth. 
With most of its operations located outside of Ukraine, there is no reason to suggest why the business cannot survive the current situation. It may face some turbulence along the way, but Wizz possesses the qualities required to navigate the current crisis. It could even emerge stronger. That is why I would acquire the FTSE 250 investment for my Stocks and Shares ISA. 
The post 3 FTSE 250 equities I'd buy for my Stocks and Shares ISA appeared first on The Motley Fool UK.
FREE REPORT: Why this £5 stock could be set to surge
Are you on the lookout for UK growth stocks?
If so, get this FREE no-strings report now.
While it's available: you'll discover what we think is a top growth stock for the decade ahead.
And the performance of this company really is stunning.
In 2019, it returned £150million to shareholders through buybacks and dividends.
We believe its financial position is about as solid as anything we've seen.
Since 2016, annual revenues increased 31%
In March 2020, one of its senior directors LOADED UP on 25,000 shares – a position worth £90,259
Operating cash flow is up 47%. (Even its operating margins are rising every year!)
Quite simply, we believe it's a fantastic Foolish growth pick.
What's more, it deserves your attention today.
So please don't wait another moment.
Get the full details on this £5 stock now – while your report is free.
More reading
£500 to invest? 2 cheap UK shares I'd buy to hold until 2032
The 8 best penny stocks to buy now! Part 2
Here's a FTSE 250 stock I'm buying right now!
2 of the best cheap stocks to buy right now!
Rupert Hargreaves has no position in any of the shares mentioned. The Motley Fool UK has recommended Coats Group. Views expressed on the companies mentioned in this article are those of the writer and therefore may differ from the official recommendations we make in our subscription services such as Share Advisor, Hidden Winners and Pro. Here at The Motley Fool we believe that considering a diverse range of insights makes us better investors.