The FTSE 100 has roared back into life as confidence across financial markets have improved. Britain's blue-chip index is now trading just below one-month highs and is 8% off the lows struck earlier in March. Fresh volatility could be around the corner but I'll still be looking for top FTSE 100 dividend stocks to buy.
Here are two income stocks whose dividend yields have caught my eye today. Each carries a reading that batters the 3.5% forward average of FTSE 100 index.
BP
A near-60% rise in the benchmark Brent oil price has helped the BP (LSE: BP) share price shoot through the roof in 2022. Crushing crude prices have helped boost profits at the oil majors and more strength could be possible as the tragic events in Ukraine (and the subsequent sanctions slapped on Russia) disrupt energy supplies.
Yet despite recent strength, BP's share price still looks mightily cheap on paper. Not only does the company trade on a forward price-to-earnings ratio of 6.1 times, this FTSE 100 dividend stock boasts a meaty 4.4% yield as well.
Am I tempted to buy BP's shares then? The answer is a resounding no. It's my opinion that oil prices have surged beyond what the supply/demand picture suggests they should be. And I think a sharp correction could be around the corner.
Soaring inflation, the war in Ukraine, and rocketing Covid-19 cases in China all threaten the global economy and with it the outlook for oil demand. The situation could get even worse too if a breakthrough comes concerning Iran's nuclear deal and heaps of new oil enters the market.
I'm also worried about BP's prospects as the world gravitates away from fossil fuels and towards renewable energy stocks. The FTSE firm has invested large sums to beef up its green energy options. But it still has a long way to go to offset waning oil demand and protect its long-term future.
HSBC Holdings
I don't need to take a risk with BP when there are so many other cheap stocks to choose from, anyway. Take banking giant HSBC Holdings (LSE: HSBA) as an example. This FTSE 100 dividend stock trades on a rock-bottom P/E ratio of 9.9 times for 2022. Meanwhile its forward dividend yield sits at a healthy 4.2%.
HSBC faces the same threat of declining revenues as the global economic recovery slows. This is particularly so because of its dependence on the current coronavirus hotspot of China. However, this is a risk I'd be happy to accept given its excellent value right now.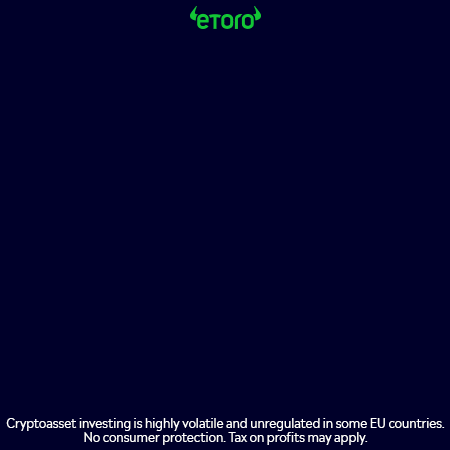 Besides, the long-term outlook here remains robust with disposable incomes and population levels in Asia still tipped to grow strongly in the years ahead. With financial product penetration rates here at low levels, there is a world of sales opportunities for HSBC and similar firms to exploit. Analysts at McKinsey & Company believe personal financial assets in Asia will account for two-thirds of the global total by 2025.
The post £10k to invest? 2 FTSE 100 dividend stocks that have caught my eye! appeared first on The Motley Fool UK.
Inflation Is Coming: 3 Shares To Try And Hedge Against Rising Prices
Make no mistake… inflation is coming.
Some people are running scared, but there's one thing we believe we should avoid doing at all costs when inflation hits… and that's doing nothing.
Money that just sits in the bank can often lose value each and every year. But to savvy savers and investors, where to consider putting their money is the million-dollar question.
That's why we've put together a brand-new special report that uncovers 3 of our top UK and US share ideas to try and best hedge against inflation…
…because no matter what the economy is doing, a savvy investor will want their money working for them, inflation or not!
Best of all, we're giving this report away completely FREE today!
Simply click here, enter your email address, and we'll send it to you right away.
More reading
With only 13 days before the ISA deadline, my top 2 FTSE 100 conviction stocks
5 FTSE 100 stocks I'd buy with £10,000 for a lifelong passive income
Is the HSBC share price the FTSE 100's best bargain?
What next for the BP share price?
3 UK shares to buy before the ISA deadline
Royston Wild has no position in any of the shares mentioned. The Motley Fool UK has recommended HSBC Holdings. Views expressed on the companies mentioned in this article are those of the writer and therefore may differ from the official recommendations we make in our subscription services such as Share Advisor, Hidden Winners and Pro. Here at The Motley Fool we believe that considering a diverse range of insights makes us better investors.